At least we were able to close out this rotten decade on a cinematic high note. It is with tidings of great joy that we present our top ten films of the year—although there were so many tremendous works released in the U.S. over the past twelve months that winnowing it down feels particularly uncharitable. We recently came to an agreement that distant 2011 was the last time we were treated to an equally rich cinematic bounty (seriously, look at those titles). Yet 2011 really seems like a lifetime ago. We were in the midst of the first Obama administration; LGBTQ rights were being added rather than taken away; and social media had only just begun to overtake the lives of so many once promising young people.
Nevertheless, for a time in which the death of our medium is still being touted as an inevitability, we have been inspired by movies this year, wherever and however we've watched them, and by newcomers (Mati Diop, Lucio Castro) and confirmed masters (Martin Scorsese, Joanna Hogg, Bong Joon-ho, Christian Petzold, Terrence Malick, Claire Denis, Carlos Reygadas, Pedro Almodóvar) alike. Thanks to our ever-widening roster of writers, we have assembled quite a list, and even Mariano Llinás's La Flor almost cracked the top ten—it's perched at a healthy number eleven, impressive for a fourteen-hour Argentinean multi-genre epic—one slot away from where Llinás's Historias extraordinarias placed eight years ago for our beloved 2011 list.
It's worth noting that the legendary director of the number one movie on our list also served as executive producer of the number two movie, a title from a much-less known director who could use the push. Scorsese has been very much present this year, and whether he's giving the MCU much-needed short shrift or publicly praising the work of exciting newer filmmakers like Hogg or Ari Aster, he's always out there fighting the good fight. So we're pleased to say that Scorsese—formerly the subject of a full Reverse Shot symposium and book—has more than earned his placement at the top, not just for his brilliant latest film but also for his advocacy and undying ardor for the medium. —MK and JR
As always, our films were determined by soliciting top tens from our frequent contributors from the past year. Each writer's top-ranked film received ten points, their second nine points, and so on.
[Capsules below written by Julien Allen, Jordan Cronk, Caden Mark Gardner, Devika Girish, Susannah Gruder, Eric Hynes, Michael Koresky, Chloe Lizotte, Jeff Reichert, and Chris Wisniewski.]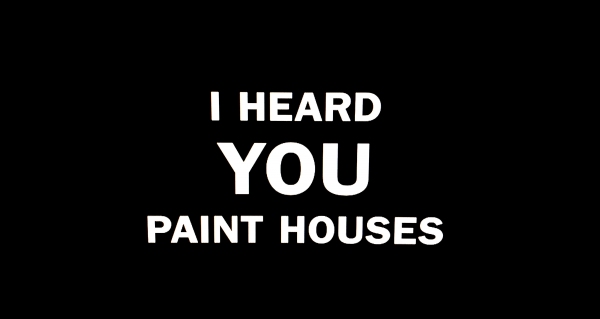 1. The Irishman
The Irishman stands as Martin Scorsese's most moving realization of a lifelong theme—organized crime's systemic shaping of 20th-century American life—because its duration sculpts a textural purgatory: he and editor Thelma Schoonmaker make its 210-minute running time both a narrative thrill and a spiritual reckoning. Through the haze of de-aging effects, the life of people-pleasing hit man Frank Sheeran (a masterfully repressed Robert De Niro) creeps by in a mounting body count of "house paintings," while generational tectonic plates split a rift in his loyalties to mob don Russell Bufalino (Joe Pesci, fluid and reactive while embodying total control) and Teamsters president Jimmy Hoffa (Al Pacino in his feistiest hubristic fall). There's barbed humor, expectedly elegant camerawork by Rodrigo Prieto (making an eclectic trio with Silence and The Wolf of Wall Street), and Five Satins needle-drops, but most devastatingly, there's a closed door: a lifetime of unanswered stares from Sheeran's daughter Peggy (Lucy Gallina as a child, Anna Paquin as an adult). We leave Sheeran stranded with his memories in a nursing home, staring down the death that claimed his once-immortal contemporaries, haunted by the bridges he didn't build up enough to burn.—CL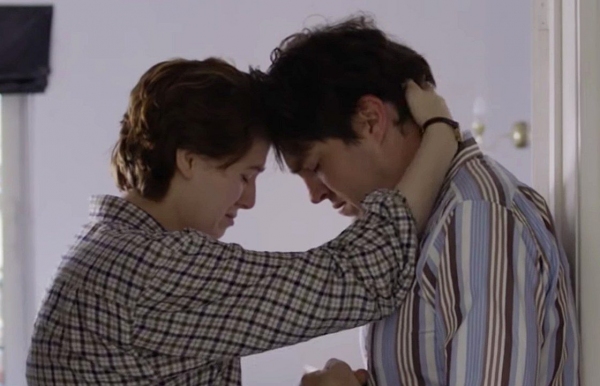 2. The Souvenir
Watching any of Joanna Hogg's features made over the past thirteen years—Unrelated, Archipelago, or Exhibition—one feels at all times to be in the company of an uncommon master of the cinematic form: nothing looks, sounds, or feels quite like any of this British director's films, meaning that they're crafted at every moment from a completely individuated, singular perspective. This is what we should ask of any film, really. And this is also why it's all the more remarkable that, even after those films, Hogg's The Souvenir feels like a major achievement. Hogg didn't have to push her artistry to new, mysterious, and profoundly personal places, but she has done it, and with this reimagination of the bildungsroman, she has gifted viewers with a fictionalized portrait of her own formative years, featuring three mesmerizing performances that move to their own strange rhythms: a breakout Honor Swinton Byrne as a film student from privilege living in eighties London, Tom Burke as her posh heroin-addict boyfriend, and Honor's real-life mother, Tilda Swinton, as the matriarch she keeps both close and at a distance (which is what all Hogg characters do with one another). The Souvenir is an often difficult experience, hard to emotionally parse: it's remote yet ravishing, quiet yet virtuosic, placid yet jolting. At each moment, the film feels as fragile as its title, and as confident as its maker. And like any great work of art should, it wrestles with itself at every turn: in its discussions—implicit and explicit—of how to represent class on-screen, in its terrifying depiction of addiction, and in its painful realization that love can't save us from any of it.—MK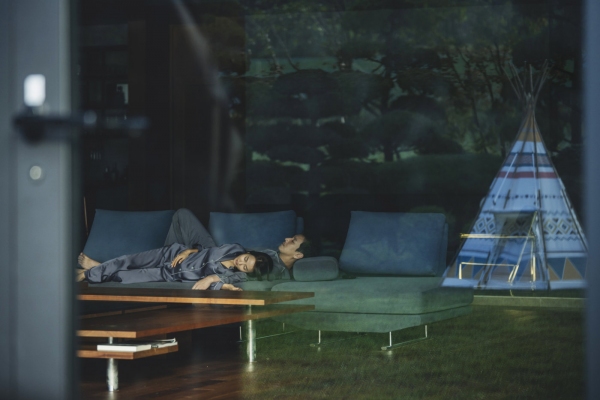 3. Parasite
The carefully choreographed routines of two families collide in Parasite, knocking one another off course and destabilizing the veneer of gentility that exists between the haves and the have-nots. In Bong Joon-ho's latest—and most unsparing—depiction of class struggle, the Kim family is barely staying afloat when they cunningly manage to con themselves into the privileged lives and lavish residence of the Parks. An air of gamesmanship underlies the action as the members of the Kim family, each cleverer than the next, take advantage of the Parks' bourgeois anxieties, exploiting imagined threats from the outside world to establish themselves as essential employees. There's a lightness to the film as these events unfold—the Kims laugh at the Parks' ignorance as they plot behind their backs, easily outpacing the upper class. The relative buoyancy of the first half is deflated when the Kims' small series of victories are counteracted by several unsettling shocks—showing how easy it can be to get thrown under the bus, or down a flight of stairs, when you're no longer of use. Bong locks us in for this wild ride so that we're compelled to keep looking, even as he exposes us to things we may not want to see. Parasite's light of hope is barely perceptible by the end—it flickers on and off in the distance, leaving us with the sinking feeling that the Kims are headed for a future that's as bleak-looking as our own. —SG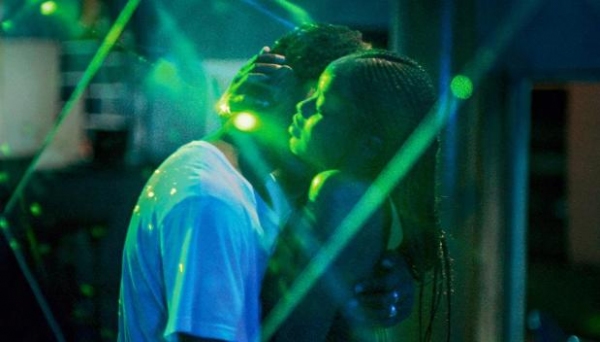 4. Atlantics
Tradition and modernity clash in the supremely assured feature debut from Mati Diop, who may be familiar to some from her lead role in Claire Denis's 35 Shots of Rum and her appearances in a handful of other films mentioned in these pages, including Hermia and Helena and Fort Buchanan. It's perhaps tempting to view her sensuous first feature, with its concerns for the texture and movement of skin and bodies, as influenced by her time with Denis. Yet her earlier, mid-length nonfiction work Mille soleils, which tracks the lead actor of her deceased uncle Djibril Diop Mambéty's classic Touki Bouki as he revisits the shooting locations of that 1973 film, provides a more fruitful entry point. Both are ghost stories set in a Dakar haunted by its colonial past. And both are projects deeply concerned with excavation and how the process of unearthing can lead to unexpected, tragic ends. In Atlantics, this idea is made literal in the shape of a massive steel structure emerging from the haze in a suburb of Senegal's capital, the troubled and corrupted construction of which sends a group of frustrated workers to meet their deaths at sea. Her core idea is further complicated and activated through her stacked narrative, which sets a young woman's coming of age and a laconic police procedural against each other in the murk of global capitalism and lingering regional identities. She then injects into all of this an unexpected element of the supernatural, which only seems to grow more natural and reasonable as the film progresses away from realism. Atlantics moves toward a strangely romantic conclusion with a forward march as inexorable as the waves rolling endlessly to shore to which Diop repeatedly cuts. The magic of Atlantics lies in how much she's able to deploy, how many balls she can keep in the air, while making a film that seems effortless from beginning to end. —JR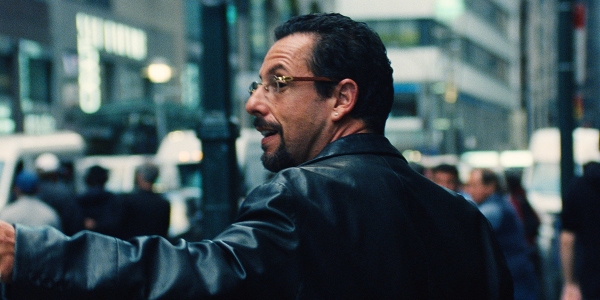 5. Uncut Gems
Josh and Benny Safdie are getting away with something, and it is gloriously unnerving to watch. Over the course of this decade, the brothers have steadily and instinctively managed to flip the perceptions of what makes a New York movie, looking away from the common city iconographies that have become received second nature on-screen, and instead locating the characters that most other filmmakers would run the other way from. These are vehemently not New York stories of charming strivers, but rather tales in which dreams and ambition commingle with compulsion and desperation. In Uncut Gems, Diamond District jeweler and degenerate gambler Howard Ratner (Adam Sandler, playing a tragic mensch facing mortality whose warmth is concealed by insecurity) keeps devising new ways to score big, and the growing list of enemies who go after him only escalates his drive to win. Howard cannot help himself, and the film's frantic rhythms, which pulsate through Daniel Lopatin's score and Benny Safdie and Ronald Bronstein's editing, fuel a cinematic panic attack. The Safdies situate their audiences as witnesses, not just to Howard's series of misdeeds and incidents, but also alongside Howard, who functions as helpless spectator to his own ambitions, which spiral out of control when he risks it all on one of his customers, Boston Celtics forward Kevin Garnett, playing himself circa 2012. And on top of all this, a film has finally nailed the agony of watching the NBA playoffs. —CMG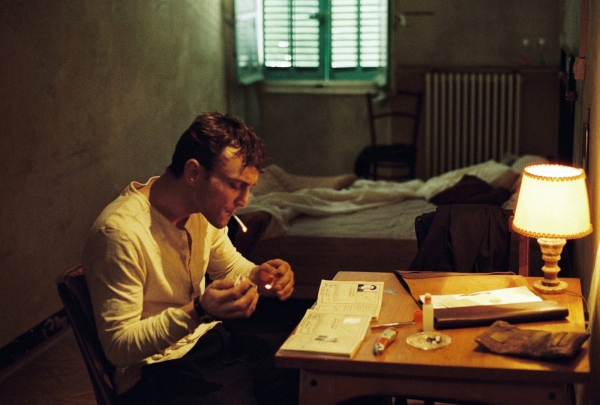 6. Transit
With Transit, the third entry in a loose trilogy of films that have reimagined the period drama, Christian Petzold performed the year's most quietly radical sleight of hand. In adapting Anna Seghers's 1944 novel of the same name, the Berlin School master has transposed the book's WWII-era backdrop to present day Marseille, and in the process pointedly updated its themes of nationalism and mass migration—all without altering its story of a German political refugee (here played by the arresting Franz Rogowski) who, after assuming the identity of a dead writer in an effort to gain safe passage from Nazi-occupied France to Mexico, falls in love with his surrogate's widowed wife (Paula Beer). From this temporal slipstream, Petzold fashions a strikingly contemporary thriller that, like Barbara (2012) and Phoenix (2014) before it, tackles issues of identity, oppression, and amour fou in a cinematic parlance steeped in melodrama, ambiguity, and the fraught history of post-war European art and culture. Like the best of Petzold's cinema, Transit proposes a dialectic of seemingly contradictory impulses not as means to disorient but rather to forge a continuum between the past and the present, the familiar and the foreign, the living and the dead. —JC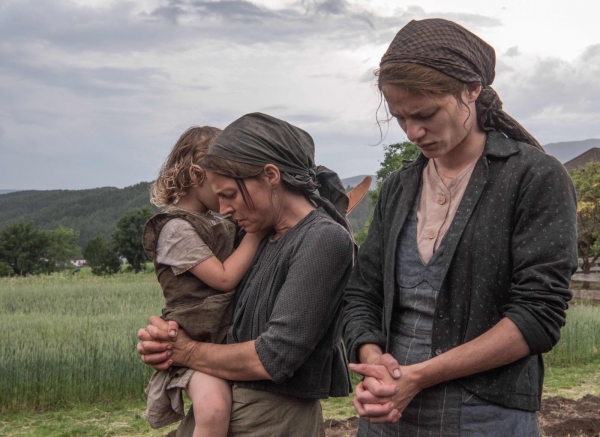 7. A Hidden Life
Terrence Malick started the decade a filmmaker who'd directed just four films in nearly 40 years; he ended it having made six new films in less than ten years, more than doubling his output during a time of life when people start winding their careers down. It took just two of those films to alienate some critics, who apparently preferred once-in-a-while Terry to the furiously industrious version introduced when To the Wonder (2012) followed just a year after The Tree of Life (2011). Some of those critics have apparently come back to the fold for A Hidden Life, yet another monumental, personal, passionate, formally experimental work that nobody else could have made and yet has a thousand points of entry, a thousand moments recognizably alive. That his latest is the latest in a sequence of works, a continuance and development rather than a retreat or reinvention, is so obvious it needs no elaborate arguments. But if its particular developments—a closer adherence to scripted dialogue, period drama after a suite of contemporary tales, a trackable narrative arc—make the work more appealing to some, then fine, good, welcome. Because embedded in that supposed accessibility is a three-hour, time-bending epistolary prayer of bald Christian devotion; a mournful testament to true Christian faith in the face of worldly betrayal and hypocrisy; a lament for how that faith was marshaled on behalf of, and provided cover for, unredeemable atrocity, and for how, no matter how sincere and doubtful and defiant the lament, such marshaling and covering is less a bastardization than a feature of that faith. Meaning it's the latest Malick expression of our futile and beautiful lives on earth, caught forever between impulses, stuck in the muck and reaching for the heavens, aspiring to better impulses while damaging those around us, convincing ourselves that we are everything when everything actually either pays us no mind or would benefit from our not being around at all. Reconciliation is impossible, and yet there's hardly anything else worth exploring. Franz Jägerstätter (August Diehl) repeatedly looks to the sky above his idyllic Austrian hillside farm, which he sees as variously threatening, inviting, foreboding, an invitation for metaphor, a stirring of significance; meanwhile the clouds roll through, as they do and will and have, dissociated from whatever we read into them, abandoning us to our own baffled, rueful witness. —EH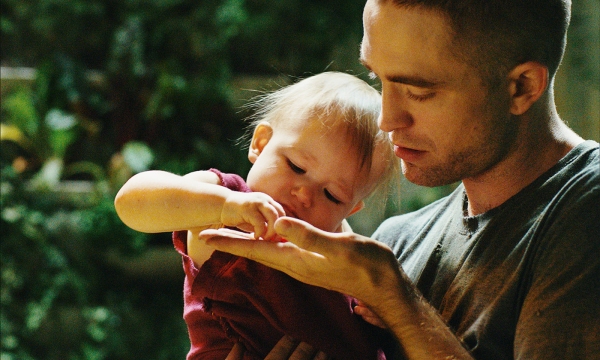 8. High Life
At the cold, unforgiving heart of Claire Denis's High Life is a bait and switch. The story of the astronaut Monte and the daughter he raises by himself on a spaceship recalls familiar sci-fi themes of survival and procreation, until it reveals itself, through a back story about a crew of convicts condemned to exploring space, as a harrowing confrontation with the prison-industrial-complex and its abuses of consent and power. Denis drags the myths of human possibility through the looking glass and exposes the depthlessness of human cruelty. Despite this corporeal framework—rendered with both tender and horrific intimacy by a fine ensemble of actors—High Life is a rigorously existential film, constructed as a series of what-ifs pushed to their imaginative limits. The film's visions include a verdant, Edenic garden on a spaceship; a black hole that turns its explorer into crimson spaghetti; and a masturbation chamber in which Juliette Binoche's eugenicist Dr. Dibs straddles a metallic dildo to writhing climax, rivaling the id-fueled expressionism of Denis Lavant's final dance in Beau travail. In these scenes, which are assembled with the economy and errant logic of a poem, Denis precisely captures the paradox of scale invoked by outer space: the thrilling limitlessness it confers upon our minds and the terrifying smallness it imposes on our bodies. —DG
9. Portrait of a Lady on Fire
In one sense, Céline Sciamma's Portrait of a Lady on Fire is a period piece tackling sturdy subjects that have preoccupied those of us interested in visual art and cinema for as long as people have been engaged in making and viewing them. But in another sense, it is a movie of and for this moment. Set in the late 19th century on a remote island in Brittany, Sciamma's film charts the romance between Héloïse (Adèle Haenel) a beautiful young woman who has been promised to a wealthy nobleman in Milan, and Marianne (Noémie Merlant), the painter who has been hired to surreptitiously finish the portrait of Héloïse on which her marriage hinges. In doing so, Portrait asks what it means to look at someone, to see them, to represent them. It asks whether something might be lost—power, agency, knowledge, passion, soul—in the translation. It asks what happens when the person looked at, seen, and represented is a woman. And when the person doing the looking, who re-presents the other, is an artist—and a woman. This is true of Héloïse and Marianne but also of the movie's stars and of Sciamma and the brilliant cinematographer Claire Mathon (who also shot Mati Diop's Atlantics). This sumptuous and deeply moving film ends with a point-of-view shot of Héloïse from Marianne's perspective, and really, what could be simpler—or, in another's hands, more banal—than a movie image of a woman's face? Yet in the space between Héloïse and Marianne and the actors and the filmmakers, this image, like the movie it concludes, opens feminist and queer possibilities that feel truly radical. —CW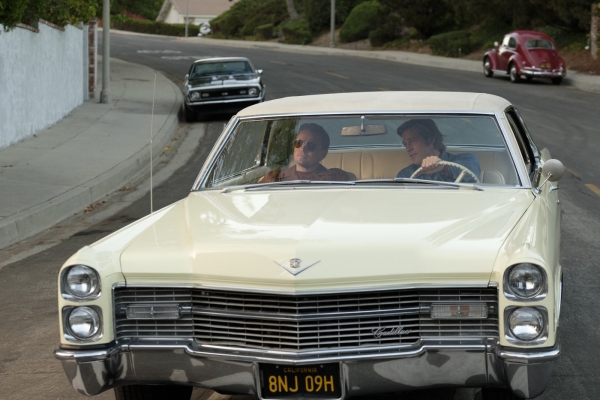 10. Once Upon a Time … in Hollywood
It's 1969, and Quentin Tarantino (b. 1963) is the little boy from Pulp Fiction, sitting too close to his TV screen. Rick Dalton (Leonardo DiCaprio) is a matinee idol on the verge of extinction; his scarred, unemployed body double and therapist, Cliff Booth (Brad Pitt, incandescent), drives him to meetings in his clotted cream Coupe de Ville and takes out his trash. Little by little, the dream factory's secrets emerge: stuntmen, line readings, pilot season . . . there is magic in the method, as the constituent parts are displayed in intricate, elegiac detail. There will be time for intrigue and violent confrontation, but for now a melancholy reverence and beauty coats everything: the adoringly crafted movie posters and TV spots; Booth, gunning a sky blue Type 14 Karmann Ghia convertible through a sumptuous Los Angeles to the San Fernando Valley beyond; the halo of the projector light over the head of Sharon Tate (Margot Robbie), as she exalts in the audience reception of a film she has helped make. The judiciously naïve conceit of Tarantino's revisionist trilogy—of which this is the third chapter after Inglourious Basterds and Django Unchained—is that movies can alter reality, because that's what they were ultimately designed to do. Booth, the calmest powder keg you'll ever see, is the film's heart of darkness. He bears witness from his vantage point on Rick's roof, then at Spahn Ranch he participates, becoming Hans Landa (as Samuel L. Jackson did in Django Unchained). And the dream will start to turn sour. More than a love letter, it's a eulogy: Tarantino joins Minnelli, Wilder, and Kazan in enriching the ambiguity of the Hollywood myth. If you think the old Cinema, the type we could all soon be lamenting, still has a purpose and value—to excite, provoke, transport, disturb, and enthrall—then don't despair: it's all here. —JA