When we began Reverse Shot in early 2003, we never could have foreseen the scope of what we'd be covering. We were just a bunch of kids who felt driven to write about movies. Looking back today, at the beginning of our sixteenth year, we can't believe the amount of films we've covered—good, bad, great, terrible, most often somewhere in the forgettable middle—and the number of trends that have come and gone during that time. But the films that have topped our best-of-the-year lists remain indicators that there is always something new and invigorating to entice—that our excitement about movies springs eternal. Kill Bill: Vol. 1, Before Sunset, The New World, L'enfant, Syndromes and a Century, Flight of the Red Balloon, Summer Hours, Alamar, The Tree of Life, The Deep Blue Sea, To the Wonder, Boyhood, In Jackson Heights, No Home Movie, A Quiet Passion—these are the first 15 winners of our annual poll. If this year's highest vote-getter (and the winner by a large margin) portends anything for the next 15 years of Reverse Shot, we're in good shape. We're pleased that the great Lucrecia Martel, whom we've been championing for years, finally landed in the top slot. But we're just as thrilled about the array of other filmmakers represented here, all working at a very high level of craft: Claire Denis, Barry Jenkins, Alice Rohrwacher, Lee Chang-dong, Paul Schrader, Joel & Ethan Coen, Valeska Grisebach, Alfonso Cuarón, and RaMell Ross. They give us hope. Thanks for reading, and thanks for watching good movies.
As always, our films were determined by soliciting top tens from our frequent contributors from the past year. Each writer's top-ranked film received ten points, their second getting nine points, and so on.
[Capsules below written by Julien Allen, Bedatri Choudhury, Jordan Cronk, Courtney Duckworth, Devika Girish, Michael Koresky, Chloe Lizotte, Tayler Montague, Adam Nayman, and Jeff Reichert.]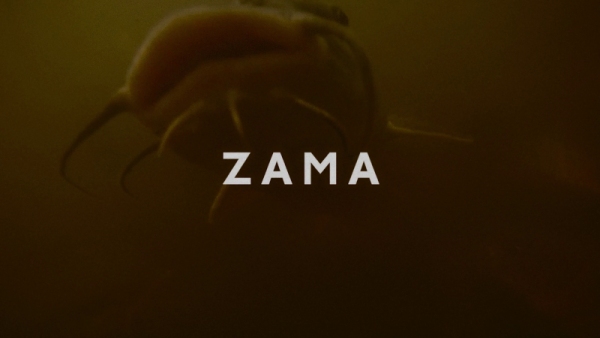 1. Zama
Lucrecia Martel's adaptation of fellow Argentinean Antonio di Benedetto's 1956 novel is one of those rare cinematic objects that seems to exist in only glancing relation to the world of movies that surrounds it. Nearly every composition surprises with asymmetries and odd placements of figures. Sounds intrude upon images from unexpected sources. Dialogue switches without warning from the quotidian to the prophetic. Throughout, it feels as though what we are seeing and hearing is presented in order to draw our attention away from what is really at play in the tale of colonial Magistrate Don Diego de Zama. Or is it that Martel is only drawing us closer to the heart of things in fascinatingly oblique fashion? This approach has been established since her first feature, La Ciénaga, but over the course of her career she's been pruning and refining and experimenting, and Zama, a culmination of her tinkering with film form, is somehow her most elliptical and approachable work to date.
Zama displays bold formal mastery, sure, but don't forget that it is also one of the year's most darkly funny films, as the beleaguered Zama (Daniel Giménez Cacho, giving a study in wild-eyed cluelessness), a South American-hailing official working in the sticks for Spain is subjected to repeated workplace humiliation in no small part due to the less than desirable circumstances of his birth. Shed Zama of its colonial period trappings and it's recognizable as a great comedy of effete, ineffectual middle management—Zama contends with upstart subordinates, selfish bosses, and endless demands on his time, all while he dreams of that one big promotion and lusts so obviously after a local society wife that it's become a village joke. It's not often that a hefty, literary-sourced masterpiece feels breezily paced, but Zama is, miraculously, that, too. It's the year's best, and a film we'll be still be catching up to and marveling over decades from now. —JR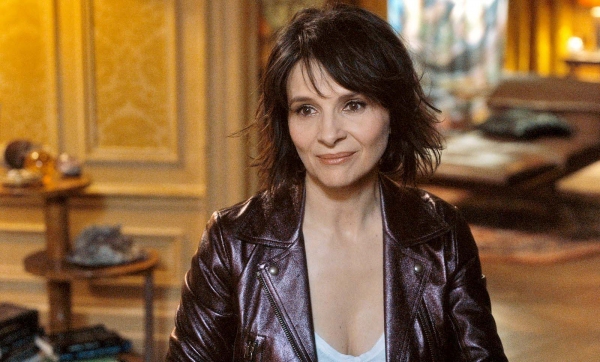 2. Let the Sunshine In
"The spell was cast," croons Etta James in "At Last," that timeless tune of love as a hard-won refuge from loneliness. Under a spell of her own, Isabelle (Juliette Binoche) sways to its strings with a fish-mouthed workingman she has just met in a scene so sincere it feels sublime. Already in Let the Sunshine In (more elegantly translated from the French as A Beautiful Sun Within) we have watched the painter-divorcée jettison her relationships with a "bastard" banker, her ex-husband and co-parent, and an alcoholic actor, whose romantic inertia spurs a risible tête-à-tête in his idling car. Her ecstatic meet-cute seems similarly ill-starred. For Isabelle, as with most of us, "at last" requires an addendum: "for a little while, at least." This late-career "rom-com" jolted some Denis devotees, but love has undergirded all her work, whether it be carnal (Trouble Every Day, Friday Night), internecine (Beau travail, Chocolat), or tender, as in the father-daughter fables of 35 Shots of Rum and the upcoming High Life. Structured as a series of dialogue-dense fragments inspired by Roland Barthes's A Lover's Discourse, the film is a wincing but sensitive portrait of a woman rushing headlong into self-made follies—because what else is there? Personifying the title, Binoche's eyes burnish each frame with their fanatic gleam. It is her very openness—as Gérard Depardieu notes in an unforgettable late appearance that's part cameo, part come-on—her full faith in love's illusions, that makes her so compelling a character: a saint burning at the stake who rejoices in the feeling of the flames. —CD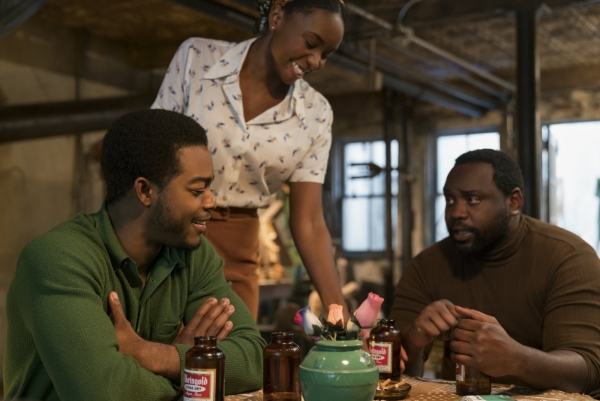 3. If Beale Street Could Talk
Adapted from James Baldwin's novel of the same name, Barry Jenkins's If Beale Street Could Talk tells the story of Tish and Fonny. They're caught up in the rapture of love and in the midst of building a life together, complete with a space in which they seek to make a home and a baby on the way. However, their plans come to a halt after Fonny is falsely accused of a crime he didn't commit. The film's true crescendo comes during Miles Davis's "Blue in Green," at a table in Fonny's Bank Street basement apartment, where he converses with Daniel (Brian Tyree Henry), an old neighborhood friend, recounting his two-year bid for a carjacking he didn't commit. This encounter attests both to Fonny's innocence (the crime would've taken place at the same time as this conversation) and functions as a premonition of his own future. "They can do to you whatever they want," says Daniel, leaving just enough to the imagination to get the picture. The film doesn't dwell too much on what feels like the impossibility of maintaining one's sense of self as the world tries to break you down; it leaves us awash in the love that lifts up both Tish and Fonny as they fight through this together. Meanwhile, Sharon, Tish's mother (Regina King), takes a journey to Puerto Rico in search of the truth; and the patriarchs of both their families hustle their ways into extra bread for lawyer's fees or to put money on Fonny's books. Fonny's plight mimics that of many of those languishing in Rikers today—the more things change the more they stay the same. Beale Street's brilliance is in illustrating this without using heavy-handed dialogue or portrayals of trauma to make the point. And it's undoubtedly beautiful in its filmmaking, with a score by Nicholas Britell that places the viewer directly in the midst of shared love and also shared pain. —TM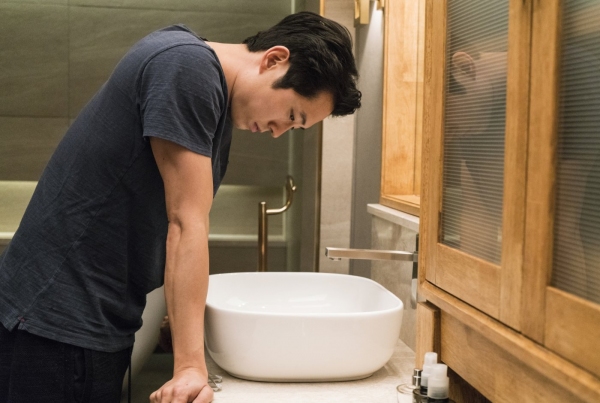 4. Burning
The power of Lee Chang-dong's extraordinary 2010 film Poetry lay in the way that its narrative allowed its elderly, dementia-diagnosed protagonist Mija one last gesture of moral agency before her mind would be cruelly wiped. Lee's Haruki Murakami adaptation Burning, which might seem temperamentally worlds away from his prior film, is also about agency but with a twist: the actions of its wayward protagonist are drained of any legible morality or easily definable motivation. In his dogged pursuit (of revenge? justice? truth? reality? obsession? . . . all/none of these?), Yoo Ah-in's Jongsoo proves himself as incapable of defining his moral boundaries as the film itself is unwilling to share its own themes with the audience. It's a highly discomfiting, richly confounding take on the thriller, with wealthy, viciously indifferent maybe-villain Ben (Steven Yeun) as unsatisfying an object of prey as Jeon Jong-soo's Haemi is as an object of romantic affection. At one point, Jongsoo, an emotionally and professionally blocked writer, masturbates while facing a wall, and it's as summative an image for the film as the much remarked-upon scene of Haemi dancing alone, on a Miles Davis high, with the North and South Korean border stretched beyond her on the horizon—an overdetermined moment in a film of agonizing opacity, which makes it all the more effectively unsettling. —MK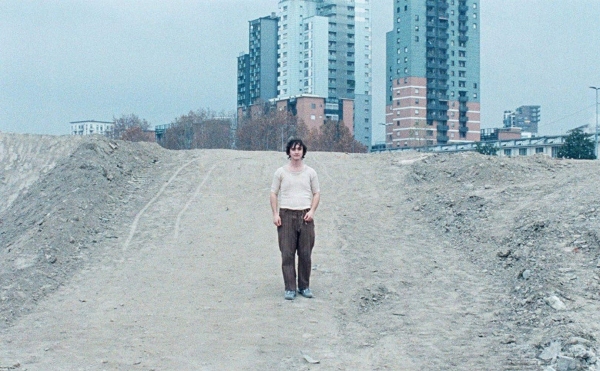 5. Happy as Lazzaro
A brilliantly observed movie about a character who can't quite apprehend what he's seeing through wide, staring eyes, Alice Rohrwacher's Happy as Lazzaro elides the aesthetic muscle-flexing that defines the most saleable strands of global "art" cinema. Limit the comparisons to just her camera-pirouetting countrymen (and Cannes Competition compadres) Paolo Sorrentino and Matteo Garrone, and the Tuscany-born filmmaker appears, in her mid-30s, a study in directorial self-effacement. The great beauty of her third feature is pictorial (a condition of filming in the mountains) but still modest; if there is mastery here, it's of a sort that subordinates formalism to the demands of the story being told. That story is, superficially, quite simple—a pilgrim's progress from past to present—but actually bristles beneath its magic-realist skein with contradictions and complexity: a description that is also, in turn, true of Rohrwacher's plain, precise presentation. As a study of willed servility, Happy as Lazzaro engages our empathy, both for its picaro-style protagonist (the wondrous Adriano Tardiolo, with his sweet, round face set to "stunned") and for a labor class whose disadvantage transcends both the march of time and the advent of heavy industry. As a late-capitalist critique, meanwhile, it's as stringent and unsentimental as an essay by Immanuel Wallerstein or Ravi Batra, depicting a system whose merciless logic becomes internalized—leading to a climax that simultaneously deepens and curdles said empathy into something else again. —AN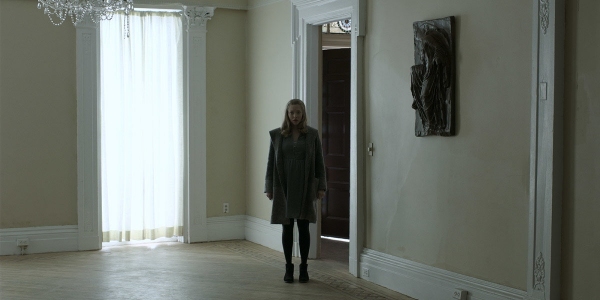 6. First Reformed
First Reformed centers on an apt, yet unhip, paradox: faith requires simultaneously holding on to hope and despair. Despair is easy enough when overwhelmed by infuriating and ever-multiplying global catastrophes; hope is harder to embrace, and at its crudest, implies an earnestness close to denial. Out of this darkness, Paul Schrader envisions a crisis of faith as an answerless, nondenominational fight for the will—the right—to continue living in a society that has sealed its own destruction. These questions arise in the diary of an upstate New York priest played by a haunted and brittle Ethan Hawke, whose every word quivers with the pressure of his bottled-up anguish. While he passes his days numbing a likely cancerous illness with bottles of whiskey, his path intersects with that of an environmental activist, distraught at the ethics of raising a child in a world ravaged by climate change. While the alienated diarist and Bressonian framework may constitute Schrader bingo to skeptics, this is his transcendental style at its sharpest: its climactic stylistic leaps demand an exhilarating suspension of disbelief, and its homage sequences illustrate a necessary repetition, evoking the recurring human tendency toward self-destruction. It is a clear-eyed film, eloquent on the relationship between capitalism and environmentalism, and it brawls with the potential for agency and spiritual redemption in a doomed world. In the weeds of that search, Schrader enacts what Hawke's reverend might call "another form of prayer." —CL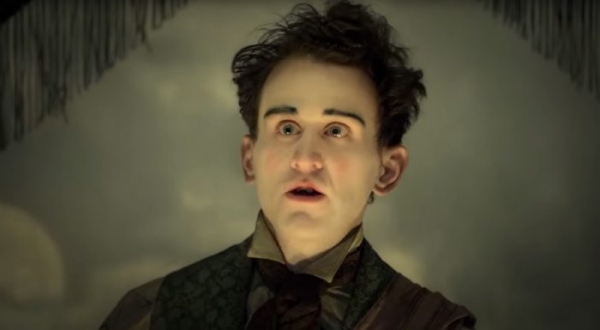 7. The Ballad of Buster Scruggs
The Coen Brothers' second foray (after True Grit) into the pure western—what John Wayne called "the only American art form"—is a ravishing, noble, and poignant chronicle of utter turpitude and degradation. A series of six original ideas telescoped into a compendium with the skill and wit only master storytellers can wield, each segment is a different kind of story: an overture, a comic short, a fable (The Thrush and the Chicken?), a parable, a tragedy… and an allegory. The cladding is sumptuous and golden, but the cement that holds the edifice together is mixed from the blackest pitch. Lit by Bruno Delbonnel with a clarity and polish reminiscent of Dante Spinotti's work on Scruggs' pulpy progenitor, Sam Raimi's The Quick and the Dead, the film conflates beauty and misery in a way that reflects the blessed paradox of the genre's terrifying appeal. Even on the Oregon trail, the Coens' protagonists are all lonely people: the sickest joke is that solitude doesn't mean you're alone in the world, it just means no-one's got your back. But such extraordinary characters: Bill Heck, whose rugged cowboy promise is carpaccio-thin; a Raffles-esque Jonjo O'Neill toying with his doomed charges; Stephen Root's berserk bank teller, like Walter Brennan juiced on peyote; Harry Melling as a torso with a transcendent tongue; and of course, Tim Blake Nelson's reptilian Scruggs, a warbling abomination with inkblot eyes and a voice like grit on a gold pan. His ascension to Heaven ("Yippee-ki-iy-ay, I'm glory-bound!") is the farcical rapture summing up the whole godforsaken thing. —JA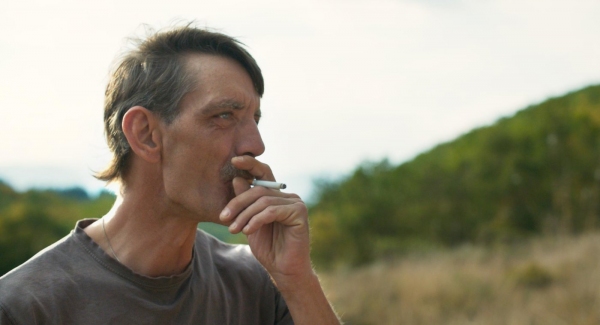 8. Western
In an era of gender-flipped reboots and fake feminist cash-grabs, it was a German film of unassuming profile that stood as the year's most quietly radical, female-driven act of reclamation. But rather than set out to rewrite what is perhaps the most storied and masculine of film genres, director Valeska Grisebach, with her first feature in over a decade, investigated it from the inside. Western is many things: a meditation on masculinity, an allegorical spin on entrenched xenophobia, and an exemplary piece of genre cinema. In its modest telling of a group of German laborers (cast entirely of nonprofessionals) working in a small village on the border of Bulgaria and Greece, the film plays as a microcosm of the contemporary globalist condition, while Grisebach's stirring compositions, all widescreen grandeur and monumental close-ups, nod to her forebears without betraying the thoroughly modern visual storytelling familiar to her Berlin School affiliates. While the finer points of Grisebach's style can be difficult to trace in relation to the classic Western's outsized dramatics, it's her understanding of space (both social and physical), command of internalized tensions, and subtle symbolism that cast an entire lineage of moviemaking in stark relief. —JC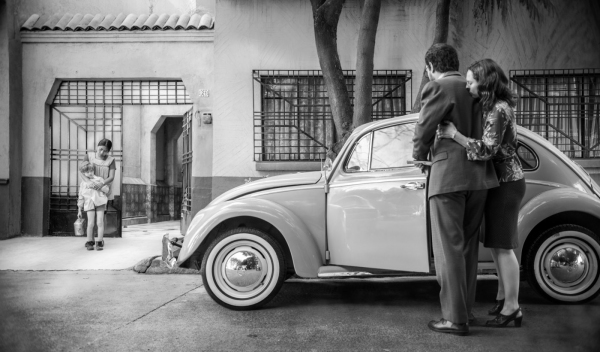 9. Roma
A wealthy, successful filmmaker paying cinematic tribute to the indigenous nanny who worked in his parents' house in Mexico City throughout his childhood—it's a premise that sounds conceited and patronizing. Yet Alfonso Cuarón's Roma avoids countless traps of blind privilege and unchecked nostalgia. Yes, there are limitations to its gaze, as with any story told by a second-person narrator, but with its crisp black-and-white photography, impressively choreographed long takes, and painstakingly detailed production design, accompanied by an astonishing use of diegetic sound and music, Roma is a masterful spectacle. Cuarón recreates his housekeeper and nanny Libo's world through Cleo (Yalitza Aparicio), and as intense moments of grief, love, and loss play out on the screen, we see Cuarón fill in the gaps on behalf of the thousands of people, mostly women, whose quiet labor often doesn't make the cut in the grand narrative of "work" portrayed onscreen. Roma treats the mundane with so much beauty as to be extraordinary: Cleo carrying out her daily chores becomes as grand as the epic story of Romulus and Remus being nursed by a she-wolf before they founded Roma—one of the oldest cities known to man. It's a tale as old as time, and yet it feels like no one has ever told it quite this way before. —BC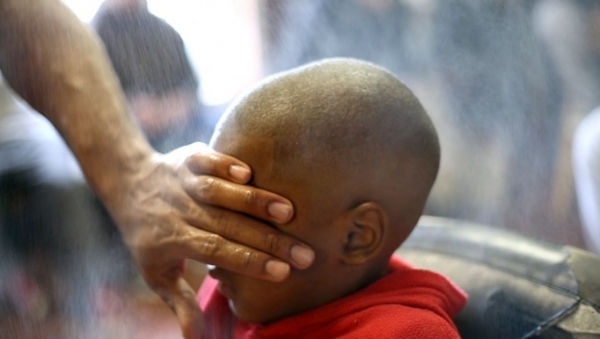 10. Hale County This Morning, This Evening
Selecting the best films of the year is often a laborious exercise of recollection and reassessment, but some movies need no revisiting—their placement on the list is ensured by the lingering power of their images. One of these images I've carried with me all year: sweat, dripping from a young man onto the floor during basketball practice, which transitions (via a seamless cut) into thick raindrops hitting the sidewalk. In Hale County This Morning, This Evening, RaMell Ross strings together such moments, drawn from the lives of the Black residents of Hale County, Alabama, into something of an ethereal anti-portrait. "Photographing in my day-to-day, I began filming, using time to figure out how we've come to be seen," reads the first of the many intertitles that clarify the political vocation of the film's poetry. "How do we not frame someone?," asks another. Hale County both answers and exceeds that question. Echoing Trinh T. Minh-ha's Senegal-shot Reassemblage (1982), Ross eschews the totalizing tendencies of linear narrative. Instead, his oblique formalism anchors us to the granular beauty of each moment: the simple joy of a toddler running back-and-forth in a cramped home; the glistening, red-lit face of a Black teen as he talks about his aspirations; the surrealism of the countryside captured in time-lapse. In doing so, Ross upends the colonialist impulse of visual ethnography: his camera does not objectify the people and places within his frame, but rather gets us to question the ways in which we see and (claim to) know them. —DG