Best Pandemic Party: The Tsugua Diaries
Miguel Gomes, working with his creative collaborator and wife Maureen Fazendeiro, effortlessly reminds us that, of all the major international filmmakers negotiating form and genre over the past decade, he might be the most playful. Told backwards and revealing itself bit by precarious bit, The Tsugua Diaries is made within strict parameters born out of a global reality. During lockdown, the filmmakers, cast, and crew gathered on a farm in Portugal to make a movie. It's as simple, or as complicated, as that. Presenting reigning art-movie hunk Carloto Cotta as the indifferent center of a lackadaisical threesome (alongside Crista Alfaiate and João Nunes Monteiro) that never quite glides into sex—or creative satisfaction—but exudes sweaty erotic possibility, Tsugua (that's August backwards, and why not?) is constantly making and unmaking itself, a film that purposely doesn't cohere yet is always coherently about so much: the collaborative process of cinema, the pleasures and pains of communal living, the confusion of life under a rising pandemic, the uses and failures of linear storytelling, and, the ability of a really good song—in this case, the Four Seasons' "The Night"—to make the whole shebang worthwhile. The Tsugua Diaries is rigorous and wildly loose-limbed at once, a miraculous act of creation under duress that would inspire anyone to go out and make something, or get up and dance. —Michael Koresky
The "John Huston in Chinatown" Award for Lasting Long Enough to Get Respectable:
Theatrical attendance continues to lag unsustainably behind pre-pandemic levels, gasping along through a desert of empty seats, hoping to reach the next oasis in the form of a monoculture blockbuster like Top Gun: Maverick or Avatar: The Way of Water. As America's moviegoing infrastructure crumbles, first Tom Cruise and then James Cameron were hailed this year as saviors of cinema, an art form I'm old enough to remember them once posing an existential threat to; even snobs became avid readers of box-office receipts. Recent years have seen so many former enemies upgraded to auteur status on the grounds that, hey, at least they have an ethos, as cinephiles nostalgic for an age of relevant mass entertainment—and horrified at by-committee brand management masquerading as filmmaking—found common cause with younger cinephiles raised on aesthetics they didn't know were degraded and which now seem almost classical, or at least distinctive by comparison to today's slick cape shit. Nine out of ten Film Twitter cranks agree: it's a damn shame, but also a badge of honor, that American audiences were unable to appreciate the unpretentious populist humanism and profoundly personal style of Michael Bay's AmbuLAnce. —Mark Asch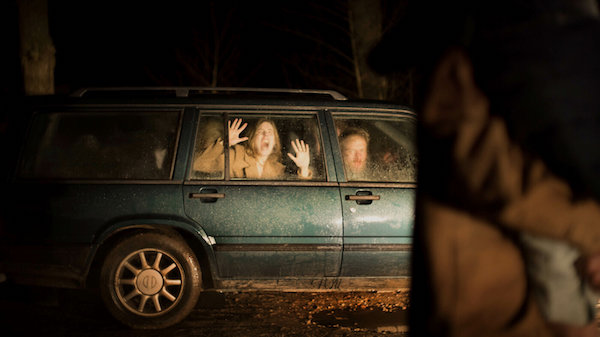 Most Unshakable Ending: Speak No Evil
One year after its premiere, Speak No Evil is a stain I can't erase—a horror film that affected me so profoundly that it still manages to worm its way into my mind at least once a week. Devilishly subtle clues throughout its runtime hint at its abhorrent, abominable ending, magnified in hindsight to the point where you may wonder if you are, like the film's protagonists, oblivious to the evil lurking in plain sight all around you. Perhaps you can sympathize with the well-meaning Danish family Bjørn, Louise, and their daughter Agnes. When they meet "fun" Dutch couple Patrick and Karin (and their shy son Abel) on vacation in Italy, they're enchanted by their life of riotous excess. They never seem to worry about being too loud, too impolite, or too Dutch. To Bjørn, Patrick signifies what would happen if he broke out of his bourgeois boredom and lived a little, while to Louise, there's something a little off about them, though she's too well-mannered to mention anything. When they receive a postcard months later inviting them to visit their new friends' home in southern Holland, they accept, though we can sense a slight apprehension on Louise's face. The warning signs begin to mount as soon as they arrive, but they're so minimal you can't blame them for being ignored. You wouldn't mind if someone forgot you're a vegetarian and cooked wild boar, would you? Or if they accidentally left the restaurant without paying the bill? You're staying in their house for free, after all. The ease with which we can relate to Bjørn and Louise's Danish demeanor and their reluctance to inconvenience anyone is why Speak No Evil's ending packs such a punch. Would we suffer the same, horrifying fate if we were in their position? Perhaps not. What I do know is that since seeing this film I've become significantly more discerning about entering a relative stranger's house or opening my door to one. —Susannah Gruder
Most Cynical Ending: Black Panther: Wakanda Forever
Wakanda Forever may ultimately be a sodden mess, but it's worth highlighting it as an honest attempt by an industrial product to say something about and communicate the feeling of grief. It's also worth applauding that, rather than crudely slotting in a new actor to replace the deceased Chadwick Boseman, and thus banking the franchise's present and future success on an audience's presumed short attention span, the filmmakers wove the actor's real-world loss into the body of their text. T'Challa's death drives the narrative forward, and his absence colors every scene. Coogler and company even go so far as to mount a late-film montage comprised of images of Boseman taken from the first Black Panther. An awards-show-ready in memoriam reel shouldn't work slugged into the end of a humungous blockbuster, but it somehow scans as less self-regarding than open-armed, and it fulfilled aims both narrative (closing the chapter on T'Challa) and practical (allowing audiences space to remember Boseman).
Recentering a masculinist franchise around a female lead isn't as notable in these days when anyone can be a superhero, but in the film's shift in focus to Letitia Wright's slight-shouldered Shuri, there was the faint suggestion of something unorthodox. Sadly, this flicker of interest was cruelly snuffed out by one of those mid-credit roll Easter Eggs in which it is revealed that…T'Challa had a hidden son! This is amongst the hoariest of narrative clichés, and its deployment, after nearly three hours of work setting up a female Black Panther, was a crushing reminder of the cynical calculations driving the overlords who determine what happens in the MCU. It's a perfect escape hatch: if they found audiences ultimately didn't believe Wright as the Black Panther, whelp, here's another dude waiting in the wings to take up the mantle. Corporate ass-covering wins the day again. Perhaps worst of all, I find myself, a person who gives not a shit about anything Marvel, still dismayed enough to be spending time writing about it months later. —Jeff Reichert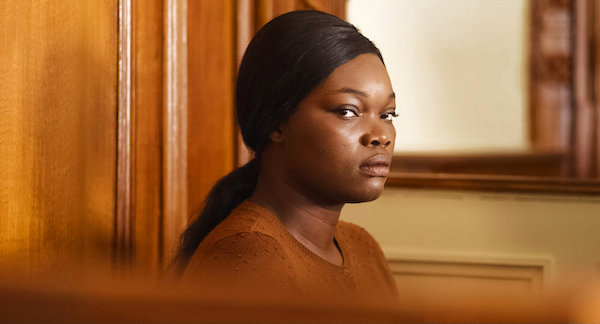 Best Actress: Guslagie Malanda in Saint Omer
After making her film debut in the title role of the 2014 Doris Lessing adaptation My Friend Victoria, the actress Guslagie Malanda refused the unimaginative roles that the French entertainment industry sent her way, instead earning a degree in Art History and finding work as an independent curator. During this time, Malanda befriended the documentary filmmaker Alice Diop, who encouraged her to audition for her first fictional feature, the fact-based legal drama Saint Omer. Diop ended up giving Malanda the central role of Laurence Coly, a French-Senegalese philosophy student on trial for infanticide. It is a gift to film lovers that their paths crossed. In one of the great acting achievements of the century so far, Malanda crafts a performance that invites rigorous contemplation yet evades and impugns any possibility of comprehension. The actress is primarily tasked with pumping blood into Laurence's lengthy testimonies and these monologues are indeed breathlessly revelatory and aurally transfixing, articulating the human mind in all its whirling disharmony. But Malanda ensures that the smaller yet no less purposeful moments of her up-close, spatially constricted performance—the prolonged ellipses in her speech, the clench and release of her throat, the evasion of her gaze or its sudden, seething focus—are equally essential. She is an actress making delicate and deliberate choices on behalf of a character who is weighing her own consciousness against the external world. Malanda is not intentionally playing an enigma so much as a woman who refuses to beg for forgiveness from a white, Western society—whether manifested in the courtroom, the academy, or the domestic space—that has long ago made up its mind about her intellectual capacity and very humanity. What we see is a woman immersed in private thought, carefully, scrupulously deciding what to share with those who will never really know or understand her, but also what to keep to herself in a country that has already stolen so much. —Matthew Eng
Best Supporting Hopkins: Armageddon Time
When he's not mugging, dancing, and spouting wisdom on social media or penning encomiums to Bryan Cranston, Sir Anthony Hopkins proved this year that he's still one of the greatest actors to ever do it. While the originally cast Robert De Niro would no doubt have been fine, Hopkins's Aaron Rabinowitz in James Gray's Armageddon Time is up there with the Welshman's most soulful, heartbreaking performances in a 50-plus-year career glutted with them. For protagonist Paul, whose father (Jeremy Strong, alternately amusing and chilling) belts him with the tacit approval of his mother (Anne Hathaway), Grandpa Aaron is a rock of warm encouragement (buying the artistically inclined Paul oil paints and an art history tome) and conspiratorial camaraderie (slipping the kid jelly beans and a toy rocket). Far more than just a kindly, "Mairzy Doats"–singing elder, Aaron is quietly the most clear-eyed and liberal-minded extended family member, as when recounting his own spaghetti-hating Jewish mother's oppression in Russia that eventually led the family to New York. When Aaron (in Paul's eyes) betrays his grandson by supporting the parents' decision to stick him in a largely Christian prep school, the seemingly out-of-character move is based on genuine concerns about Paul's lostness and painful knowledge of Jewish persecution (Aaron knows Paul can "pass" with the family's altered "Graff" surname). Paul and Aaron's final scene together is a conversation in Corona Park, Queens, which Aaron is loving enough to keep casual. He says he's just going to "go away tomorrow on a trip for a few days," even though he knows it will be their last (non-imaginary) meeting. In the devastating scene, painted in smudged browns, greens, and gray by never-better DP Darius Khondji, Aaron empathetically but unmistakably chides Paul when the latter reveals he doesn't "do anything, of course" when white classmates spew racial slurs, and implores Paul to "be a mensch" next time, and always. His grandpa's death muddles Paul's worldview and helps instigate some of his ill-advised decisions later in the film; Hopkins's tone-perfect performance and presence display why the absence felt is so great. —Justin Stewart
Most Confusing Donkey Death: The Banshees of Inisherin (it chokes on severed fingers?)
Most Pitiless Donkey Death: Triangle of Sadness
Most Existential Donkey Death: EO
Best Zoombomber: John C. Reilly in Stars at Noon
One of the best-kept secrets of the year is John C. Reilly's unexpected cameo in Claire Denis's Stars at Noon; he's patched in over Zoom as an unnamed, all-business "American Magazine Editor." The scene, however brief, made me appreciate Reilly's undersung versatility as an actor; the eclecticism of his 100-plus screen roles is easy to forget. So, I was surprised by how often I read and heard direct comparisons to Reilly's portrayal of Dr. Steve Brule, the magically inexplicable, syntax-scrambling host of public-access TV parody Check It Out! To be clear: Brule is a landmark performance, and I sympathize with the desire to invoke and revisit it whenever possible. Still, the reference point always struck me as a little reductive, an insufficient shorthand for what Reilly can bring to a film. The most Brule-ian aspect of Reilly's appearance in Stars is his frizzy, wild hair, but at least for this viewer, that's where the similarities end. This time, he's disheveled because he's been rudely awakened by his messiest freelance journalist for an early video call. For Trish (Margaret Qualley, perfect), rudderless in Nicaragua without sufficient funds or travel documentation to leave, contacting her editor has seemed like a compelling escape hatch. Reilly's character's magazine—which "specializes in sustainable, high-class travel"—has rejected several articles from Trish about corruption and violence in the region; they only paid her way there to write luxury puff pieces. Trish tries, desperately, to pitch him a story about a resort in Costa Rica, a flimsy exit strategy, but he shuts this possibility down. He harshly reiterates to her that, as a freelancer, she was "like a temp": "Why don't you admit to yourself that you're not a journalist?" He severs the call with a disgusted sigh.
Reilly is onscreen for only a minute, but his character severs a crucial lifeline for Trish, detonating her tenuous purpose as a reporter. Her precarity finds a foil in Reilly's conclusive delivery. Awkwardly framed by his laptop or iPad webcam, Reilly's face shifts in and out of overexposure in the morning sunlight, just as internet calls stressfully slide in and out of focus, in and out of signal. As their connection grows closer to fracturing, Reilly cuts through the low signal with indications that Trish wearing on him; he wipes his eyes dismissively, loses interest in sugarcoating his condescension. The sequence surfaces the unshowy subtleties of Reilly's approach, which points to the breadth of his credits ever since his 1989 debut in Brian De Palma's Casualties of War; he only branched out more consistently into comedy in the mid-2000s. He can play characters with a sweet naturalism, a bitter fatigue, a baroque wackiness. The vague relatability of a label like "everyman" doesn't quite fit, and neither does "character actor," where his external persona might dominate. Reilly is just doing his job, and doing it well, depending on the character and situation.
I'm not sure which of Reilly's roles stood out to Denis when casting—maybe it actually was Brule "skrateboarding" into a "croma"—but whatever it was, I'm sure she picked up on the genuineness of his approach. I can imagine her agreeing with the dramatic rave review of Step Brothers in Cahiers du Cinéma: Such innocence leaves us speechless. —Chloe Lizotte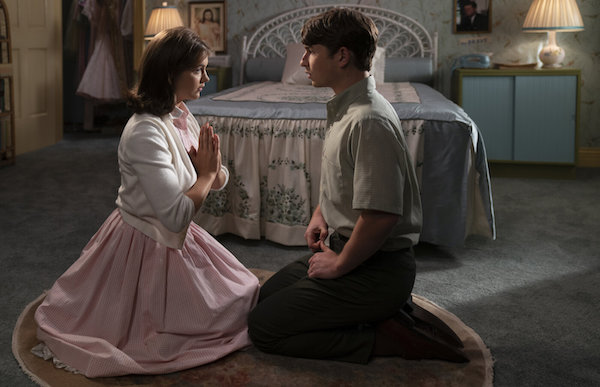 Goyim MVPs: Chloe East and Sam Rechner in The Fabelmans
Rare is the 150-minute movie that picks up steam as it goes along, but Steven Spielberg's memory piece bucks the trend, even considering its purposefully meandering structure. This is largely because of a terrific last half-hour that focuses on Sammy Fabelman's high school years after the family has relocated to Southern California. What could have devolved into easy nostalgia or 1960s teen flick clichés instead becomes one of the richest passages of an already provocative and layered film, touching upon the mainstreaming of antisemitism, methods of Jewish self-preservation, cultural assimilation, sexual idolatry, and how it all presages the career of a Hollywood Jew making movies for the gentiles. Helping sell all this are newcomers Chloe East and Sam Rechner, the former hilarious as Sammy's Jesus-loving shiksa girlfriend, the latter unsettling as the bigoted golden god whom Sammy gives his unwanted cinematic day in the sun. This is the part of the film that feels most personally revealing for Spielberg and also most touched by the hand of Tony Kushner, wittily zeroing in on Jewish identity for its stigma and social exoticism, and how that affects the schlemiel in question. East's bemused delight (that bedroom shrine to JC, pinup!) and Rechner's befuddled horror (that prom breakdown!) provide just the right outsider gazes at a moment in the film when young master Fabelman has to start integrating, whether he likes it or not. —MK
Worst Prosthetics: The Whale
Best Prosthetic: Will-o'-the-Wisp
Best Not-Satire: The African Desperate
If feature-length movie comedy is basically dead (and isn't it?), future resurrectors of the form could do a lot worse than to study Martine Syms's slender yet bursting The African Desperate. Orange-haired, orange-wine-drinking Diamond Stingily is a marvel of deadpan nonchalance—the kind you know masks the exhaustion that only a tiresome world can instill—as sculptor Palace Bryant, going through an early-life crisis during her final 24 hours in art school after earning her MFA. The first feature by moving image artist Syms is never quite what it seems: it starts out like a (very funny) takedown of white privilege and the racist microaggressions defining cloistered academic environments, and then it appears to be a satire of art school pretension (always tricky territory), but it's not ultimately aiming for such easy targets. Instead—or in addition—it's a film about the absurdity of navigating the daily minefields of being a social, institutional being while also constantly battling one's own psychological hurdles. In the film's opening scene, a member of the firing squad of white faculty members reviewing Palace confusingly preaches "the need not to know yourself." Thankfully, Syms's film demonstrates the opposite is true. —MK
Scariest Comedy: Funny Pages
None of the horror films I saw in 2022 made me recoil, wince, or have a guttural reaction the way I reacted to Owen Kline's debut feature Funny Pages. It's a film that seems to have an odor, issuing from baked-in sweat, charcoal textures, facial blemishes, and grimy, unregulated living spaces. Sometimes the outsiders in outsider art are on the fringes for a reason. Daniel Zolghadri, a wide-eyed, grounding force at the center of the film, is teenager Robert, trying to become underground comic book artist in the wake of his morally questionable mentor's gruesome death. Robert gets sucked into the orbits of various characters who would make you walk in the opposite direction if you saw them on the street. It is reductive to say Funny Pages is Ghost World by way of the Safdies (the brothers were producers on the film, and the film was shot on 16mm by former Safdies cinematographer Sean Price Williams), but it's steeped in an undeniably underground comics aesthetic. Robert's optimism and yearning to find a friend and mentor has him drawn to Wallace (theater actor Matthew Maher), an erratic, cranky middle-aged man with a comic artist background. He looks past Wallace's clear red flags, seeing instead an abrasive, Harvey Pekar-like weirdo, building his comic book portfolio around the hostile but talented artist. Other filmmakers would have the early tensions between Wallace and Robert conquered by their shared love and appreciation of comic book art. Instead, Kline presses on the gas pedal with escalation after escalation, leading to a reality check for Robert. It's an audacious high-wire act for a debut, and Kline pulls it off. —Caden Mark Gardner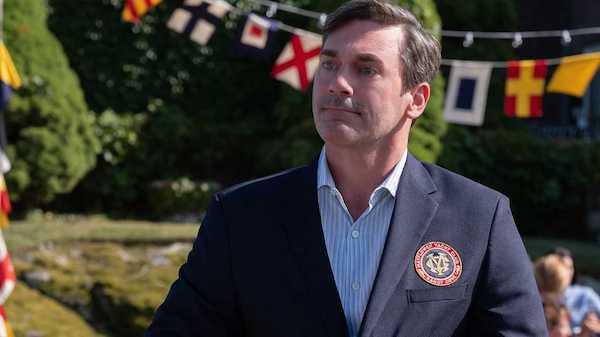 "They Don't Make Them Like They Used to"—Comedy Edition: Confess, Fletch
Greg Mottola's Confess, Fletch was unceremoniously dumped into theaters and VOD, but word-of-mouth kept it alive because its unpretentious pleasures were too numerous to ignore. Jon Hamm sheds Don Draper's debonair cool and embraces the eponymous journalist-turned-detective's witty slacker persona, owning every shot with the sheer force of his breezy (but never lightweight) charm. The film's complicated narrative involves murder, a stolen art collection, a litany of eccentrics, and various old-money settings through which Fletch moves with ease, powered by his distaste for the wealthy while unapologetically living off their largesse. Though the plot satisfies on its own merits, character and tone reign supreme here, supported by a stellar supporting cast and Mottola's unshowy, precise direction, which integrates comedy into the frame instead of just relegating it to dialogue. It turns out that genuine punchlines and legitimate star power still go a long way to making comedies sing, but a sly strain of progressivism that only reveals itself at the very end sweetens the deal. To quote Robert Plant's infamously goofy ad-lib: Does anybody remember laughter? —Vikram Murthi
Best Remake: The Last Shot in Crimes of the Future
The final image of David Cronenberg's Crimes of the Future is a remake of an iconic shot in Carl Dreyer's 1928 masterpiece, La Passion de Jeanne d'Arc. (Even the name of the film is a remake—Cronenberg reused the title of a film he made in 1970.) The last thing we see is the Super-8-ish black-and-white transmission of the crestfallen, existentially defeated, and yet awed visage of Saul Tenser (Viggo Mortensen), a performance artist whose body grows extraneous organs, which are then removed in live shows by his artistic and romantic partner Caprice (Lea Seydoux). He's just done something that may confirm his fate—if not his death, then life as a differently evolved individual, cursed by difference and internally agitated by our polluted modern world. The close-up of Tenser, mouth agape, eyes bright with tears, is bracingly human. In Cronenberg's Future, the synthetic detritus of society has merged irreparably with our natural anatomy. This queasy body-horror is less out there than, say, the literal face-melting battle at the end of Scanners—but in a time where we're reading about microplastics in our food and "forever chemicals" in our water, it hits close to home. —Conor Williams
Best Ambiguous Ending: We're All Going to the World's Fair
Worst Ambiguous Ending: Triangle of Sadness
Least Ambiguous Ending: Nanny
Best Unreleased Festival Drama: Floor van der Meulen's Pink Moon
Pink Moon may be the only film I've seen that boasts both a chortle-inducing blow-job scene and an ending that left me ugly-crying. My surprise favorite at last year's Tribeca Film Festival is also the rare movie that explores, with great nuance, the passion a thirty-something woman feels for a man she does not wish to sleep with: in this case, her father. When Iris (Julia Akkermans) learns that her healthy 74-year-old father Jan (Johan Leysen) wishes to end his life upon his platinum birthday, she devotes the next year to convincing him otherwise—going to imaginative extremes to prove that her love and the pleasures of earthly existence are enough to keep on going. What makes this movie so heart-rending—and hilarious—is not its "will-he-or-won't-he" trajectory; rather, it is coming to witness the genuine connection between Iris and Jan, one that their sharp disagreement about his big plan does nothing to compromise. Perhaps it shouldn't be surprising that Pink Moon hasn't nailed a U.S. distributor (yet!). The central plot point—a perfectly hale septuagenarian would rather kill himself than endure the ravages of age—might not exactly resonate in a country where only eight states have "right to die" laws. As much as we pride ourselves on valuing individual liberties, when faced with the ultimate freedom of choice, Americans are quick to bury their heads in the sand (in other words, the Bible). Pink Moon doesn't romanticize suicide, and Bastiaan Kroeger's script deliberately avoids pat proclamations. For anyone who has ever loved someone furiously—and was forced to let that person go—this Dutch film is a knock to the heart. It is also a philosophical reckoning with why life is worth living in the first place. —Eileen G'Sell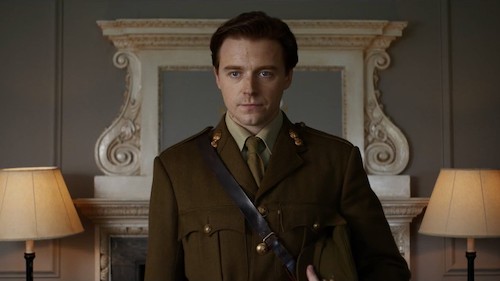 Greatest Ignored Performance: Jack Lowden in Benediction
At this time of year, when awards talk narrows down to a few overly praised, bizarrely fetishized candidates at the complete ignorance of everyone else, it becomes increasingly irritating for those of us who actually watch a lot of movies. Even if you buy the hard-sold narrative that Colin Farrell-Brendan Fraser-Austin Butler gave the three best performances by men this year (which this critic doesn't, adrift as they are in ghastly films), one must at least admit the existence of other fine dramatic work. If enough people had seen Terence Davies's Benediction, perhaps Jack Lowden would be more sufficiently recognized for sustaining one of the most wrenching embodiments of subsumed, internalized torment I've seen. Even more miraculous is that it's also often a very funny performance. As the pacificist poet Siegfried Sassoon, navigating elite British gay subculture of the interwar years while battling psychological trauma from the violence, death, and dismemberment he witnessed as a soldier, Lowden is at once a bemused observer of folly and a willing participant in life's nasty games of one-upmanship. And since this is a Davies film, he's also a surrogate for the filmmaker—a twilight figure as sure of who he is as he is unsure of the moral stature of everyone around him. Lowden's handsomeness at first acts as a kind of repellent, keeping us at a distance, but as the film continues, he lets us in bit by bit, not by melting for the audience, but by calcifying into bitterness. Finally, we see the world along with him, a place of emotional brutality and squandered beauty. —MK
Bored Games Award: Glass Onion, Bodies Bodies Bodies, The Menu
Too many movies this year giggled with glee as they corralled wealthy assholes into ornate spaces and proceeded to screw with their heads and bodies in games that, despite the hype, turned out to be anything but elaborate. In Glass Onion, which starts with its principal characters being sent their own personal intricate puzzle boxes, the convoluted whodunit script is ultimately a tossed-out shrug in favor of flashbacks that serve to explain everything you just haven't yet been told. The rules of the dull titular game in Bodies Bodies Bodies are barely explicated before the bodies start boringly dropping for real. And in The Menu, Ralph Fiennes's snapped celebrity chef has summoned a boatload of rich sacrificial lambs (and one uninvited salt-of-the-earth sex worker) for a multiple-course tasting menu that promises diabolical surprises but which ends up a silly, blood-stained free-for-all with no legible contrivances, strategies, or, since we learn little about the victims, any coherent targets. For me, all three of these movies had the feel of a gradually dwindling smile—once you've rolled the dice there's not much left other than foregone conclusions. Why come up with elaborate maneuvers and gambits when you can just burn it all down? Sorry, but Sondheim would have opted out. —MK
Yes, Keep Making Movies: The Fabelmans
On the Other Hand, Let Them Die?: Rifkin's Festival
The Only-in-Europe Award: The Innocents
Eskil Vogt started off the year with an Oscar nomination for co-screenwriting The Worst Person in the World, a film with passionate partisans. With his next movie, the supernatural horror The Innocents, released a few months later in the U.S., he went a quite different route, pushing past the bounds of comfort with an entry in the creepy kids subgenre. Set within the confines of a sinister apartment complex in Norway, Vogt's film is efficiently eerie, building up an air of menace around its story of tykes unable to control the telekinetic gifts they've somehow been granted. In the twisted logic of the film, young nonverbal Anna's autism grants her magic powers, only allowing her to communicate through her neighbor telepathically, and the troubled Ben, played by Sam Ashraf, an actor of Persian and Pakistani descent, represents abused power taken to evil extremes. That the brown boy, who crushes a cute kitty's head and knocks off his own mother, must be violently defeated by the lily-white heroes is, as the director has insisted, the product of a color-blind open-casting call. Whether you take all this Norwegian mishigas as "refreshingly provocative" or "haplessly problematic," one thing's for sure: the inevitable American remake won't look like this. —MK
Part III: The Continuing Chronicles of Darren Aronofsky and the band Live
In 2009, the shaven-headed oracle of '90s alt-rock, Ed Kowalczyk, shocked the world and left his band Live. He would go on to release two solo albums, Alive (2010) and The Flood and the Mercy (2013). The remaining members of his signature outfit would regroup, hire singer Chris Shinn, and release The Turn and tour in 2014. This split left me with something of a dilemma. Since 2006, I've been mounting a heavily researched side-by-side, dare I say Reverse Shot-ian analysis of the deeply interwoven oeuvres of Live and filmmaker Darren Aronofsky. With Darren's eighth film hitting theaters this year, it was time for a new installment of this important critical project, but would it be better to continue this effort via Kowalczyk's solo efforts, or should The Whale be properly placed alongside the eighth album to bear the name Live, even if it represented, as it were, an Ed-less horseman iteration of the band?
In the spirit of full disclosure, the idea of listening through two Ed Kowalczyk solo albums to further a bit that's nearing two decades in age seemed an egregiously poor use of time, so I've chosen the latter course. (And given that we are reckoning with The Whale, I suspect history will be on my side here.) The Turn feels at every, well, turn, as though something is missing. Though the riffage arrives to pummel on schedule, and if you're not listening actively, you might mistake Shinn for Kowalczyk, there's an anonymity to the enterprise. Tones and timbres may remain the same, but Ed's gonzo messianistic zeal and wanton bad taste is nowhere to be found. It all feels just so tame, music you forget as it is happening to you. "It sounds like Hoobastank," offered my partner as we listened through. The dolphins cry no longer.
Couldn't some of the same be applied to the muted failure that is The Whale? After Noah and mother!, it seemed like Aronofsky had found his stride, making a pair of wonderfully batty films that showcased just what can be accomplished in cinema via the marriage of technical virtuosity and deep lameness. Why follow those roving-camera triumphs with…the adaptation of a highly objectionable play that revolves around the use of an immobilizing prosthetic fat suit? In mother! Aronofsky turned a family home into a literal battleground for an eternal war between good and evil, but here he seems hemmed in by his single location and attempts at po-faced realism. This is not something anyone's ever really asked of Aronofsky, and it seems like his heart's not in any of it, even if he does, yet again, turn his protagonist into some sort of Christ. Like that hunk of poorly masticated meatball sub forcefully ejected from Brendan Fraser's gullet towards the camera and out of view, my memories of The Whale are already fading…
Postscript: By 2016 Ed was back in the fold with Live, and I dare you to try and find The Turn on major streaming services. In 2022, Ed fired the rest of the band and was planning future ventures. Aronofsky's next film is TBD. I hope their ninth efforts prove their eighths were merely stopovers to future glories. As the neutered Live recognized on The Turn's sixth track, sometimes "The Way Around is Through." —JR
Best Cases to Keep Making Mother-Daughter Stories: The Eternal Daughter, Saint Omer, Everything Everywhere All at Once
Best Case to Stop Making Father-Son Stories: Avatar: The Way of Water
Best Sex Scenes: Sharp Stick
Lena Dunham has long held a preternatural gift for orchestrating on-screen sex. Sharp Stick, the first of two 2022 features from the Girls auteur, expounds on the idea of learning a person by fucking them, which Dunham first examined in "One Man's Trash," the crown jewel episode of her show's six-season run. The new film follows Sarah Jo (Kristine Froseth), an autistic babysitter who begins a journey of self-discovery after an affair with her boss. It is a deeply flawed film, strung together by six or so of the most dynamic, fully realized sex scenes in recent memory. Most on-screen intimacy fails because the filmmakers are as addicted to the generically sensual as they are repulsed by any adjacency to the pornographic. Dunham eschews this reactionary false dichotomy. The sex in Sharp Stick is hot and raw; nothing here is hazy or timid. Shot by the inimitable Ashley Connor, the film is unabashedly enticed by the erotic, desperate to capture every half-present gesture of Sarah Jo's various lovers. The sex is multifarious: feral, sad, coked-out, giddy. These encounters are essential to film's dramaturgy, too; none of these characters stop being themselves when they fuck, nobody can shake off what has brought them to this very moment. The audience learns these men through how they approach to kiss, how they sit on the edge of the bed, how their face twitches when Sarah Jo touches them. Dunham understands that so much of sex is about trying on other people's boundaries and desires until you're Frankensteining together a framework for your own.
In an age where sex positivity has been reduced to moralizing checklists sanitized beyond recognition, Sharp Stick delights, with boundless love, in how one specific young woman learns to navigate her own desires, imperfectly and recklessly. It is a genuinely forward-thinking bit of feminist filmmaking. —Sam Bodrojan
Most Engrossing Old-School Epic: Onoda: 10,000 Nights in the Jungle
In a year when so many movies (Top Gun: Maverick, The Fabelmans, Armageddon Time, Confess, Fletch) seemed to be giving people moments of old-fashioned "they don't make 'em like they used to" storytelling satisfaction, I'd like to offer up a film that went under the radar but which provides immersive pleasures of its own. French writer-director Arthur Harari's 167-minute Onoda: 10,000 Nights in the Jungle takes off from an amazing-but-true story about the Japanese intelligence officer of the title who was stationed on an island in the Philippines during World War II and, not knowing—and refusing to believe—that the war had ended, stayed there for decades, first alongside a dwindling number of fellow soldiers and then alone. Spanning 1945 to 1974, when he was finally captured and brought home, Harari's film opts for a traditional, enveloping narrative approach, rife with incident even as it trudges toward a portrait of isolation. It's the rare long film (and there are many of those these days) that allows you to feel the inexorable passage of time, especially in the back half, when actor Kanji Tsuda, in one of the year's best performances, wears melancholy, resistance, stoicism, and disbelief all at once. —MK
The "Just What Were You Looking at Here" Award: She Said
In a year in which basic levels of filmmaking competence have been cheered to the point of absurdity, the general dismissal of She Said felt…suspicious. Even its apparently many detractors must admit there was something unmistakably sexist in the gleeful media response to the box-office failure of Maria Schrader's confident, compelling dramatization of Megan Twohey and Jodi Kantor's book, detailing the investigative reporting that led to the bombshell Harvey Weinstein New York Times article. Forgoing the ominous pretensions of Best Picture winner Spotlight, this crusading journalist drama sits comfortably within an established genre—the newspaper procedural—yet many seemed aghast that it dared to tell this story in the straightforward manner that genre demands. Schrader's intelligently conceived adaptation offered pleasures aplenty in both its dramatic meat (the reporters seeking on-the-record quotes from Weinstein's victims) and in the subtle yet precise details of living in a patriarchal world, including a moving, unforced embodiment of postpartum depression that might be the best work of Carey Mulligan's career. —MK
Most Bewildering Origin Story: Lydia/Linda Tár's Staten Island Upbringing
Sometimes the devil really is in the details, not in jet-setting montages, intricate long takes, woozy dream sequences, or hyper-articulate roastings of little German schoolgirls. So much of the debate around Todd Field's Tár has centered on the film's final detour in the Philippines, where Cate Blanchett's disgraced conductor leads a concert for cosplaying gamers in what is arguably the nadir of her downfall. But few have engaged with one of the more mind-boggling moments of Field's film, in which Lydia Tár returns to her threadbare birth home, tearfully watches a VHS tape of her alleged mentor Leonard Bernstein's Young People's Concerts in her childhood bedroom, and is revealed by her estranged, working-class-coded brother Tony to be… Linda Tarr of Staten Island. This revelation, to my mind, is Tár at its most outlandish and incoherent, the snapping of the illusion that Field effectively casts across the preceding two-plus hours. It should be a doozy of a reveal, but it falls flat precisely because of the actress who is its raison d'être.
Even an actor as versatile and chameleonic as Blanchett, for whom the script was expressly written and whose singular persona makes her as much an author of Tár as Field, is ultimately incapable of believably being from Staten Island. In this scene, I only see a star nailing the self-pitying emotions of a moment but struggling to conform to a character as-written—after years of never quite reading as American even in some of her greatest performances. The moment thus becomes not about how far Lydia/Linda has run from her roots but about the novelty of a globally prominent Armani Beauty Ambassador roaming around someone's Staten Island two-story for a day's work. The pitstop doesn't feel like an integral part of the character as much as a breakdown in the film's machinery. And yet the scene doesn't entirely diminish my skeptical, spellbound appreciation of Tár, whose polarized reception has been treated by both defenders and decriers as a zero-sum game, as though those in the other "camp" simply don't get it. There's a dearth of nuance being perpetuated here, an inability to acknowledge that flawed films can still fascinate and that even the works we deeply enjoy may hit a dead end, producing moments where no amount of disbelief can possibly be suspended. —ME
The "Show Up Late" Award for Worst Opening Scene: The Whale
The "Leave Early" Award for Worst Closing Scene: White Noise
Least Necessary Retread: Blonde
This world has lived through enough breathy, pale imitations of Marilyn Monroe to last several lifetimes. Certainly, Monroe's iconography alone is worthy of continued attention, as the DNA of her rise and fall can be found in other tragic bombshells both real and in fiction, including Holly Golightly in Truman Capote's Breakfast at Tiffany's novella, Jennifer North in Valley of the Dolls, Laura Palmer in Twin Peaks, and the promise of Dorothy Stratten, later fulfilled by Anna Nicole Smith's stardom in a more open, vulgar culture. Andrew Dominik's Blonde is ambitious in dramatizing Joyce Carol Oates's novel (which, despite two cinematic treatments, could never entirely translate to the screen), but it never feels truly invested in examining why Monroe remains an enduring figure. Dominik's approach is an expensive, showy spectacle in martyrdom: Monroe's brutalizing and shaming by the men in her life and the public-at-large are depicted with unflinching sexuality, various scenes of domestic abuse, and Hollywood casting couch assaults, but to what end? To quote the poet Frank O'Hara, Blonde has "the immediacy of a bad movie, not just the sleeper but the big, over-produced first-run kind." It appears the filmmaker wants Monroe, "… to be as alive as the vulgar." But there is something so empty about the whole experience. Dominik, a skilled stylist, has his subject bounce from one doomed relationship to the next, which has the same numbing effect as watching Wile E. Coyote being hit with A.C.M.E. Corporation anvil on a loop.
As somebody with appreciation for Monroe as an actress (the film is so quick to denigrate her period in the Actors Studio), I found it increasingly infuriating that aspects of her life are just skipped over in service of an elevated tabloid fiction (which is rarely ever interesting, unless you want to see JFK at his most debased). Aside from a rather laughable Billy Wilder stand-in, Monroe's relationships to directors—such as John Huston, who saw Monroe at her start in The Asphalt Jungle and near her end with The Misfits—are not at all explored, and her complicated but strong relationships with all three members of the Strasberg family, Lee, Paula, and Susan, are outright ignored. Blonde feels only slightly more refined from the other run-of-the mill biopics due to its slick visuals and production, but consider that its 166-minute runtime is about the same as watching two Marilyn Monroe movies: Don't Bother to Knock and Gentlemen Prefer Blondes, give or take a minute. And in doing that, you can at least say you were watching the greatness of a woman who was often imitated but could never be replaced. —CMG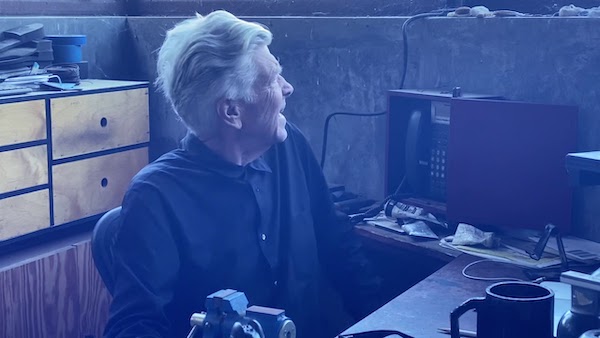 Best Performance in a Daily Weather Report
Since David Lynch resumed giving his Daily Weather Reports in 2020, they've been a constant balm on the soul every morning, along with his captivating supplement, the Number of the Day. Although he took a few days off at the end of the year, presumably to grieve the recent loss of his longtime collaborator and friend, the great composer Angelo Badalamenti, Lynch has been steadfast in his commitment to his duties as YouTube's most wholesome contributor. Every day, the artist gives the daily forecast from his home in Los Angeles, as well as a song recommendation or brief thought. On weekends, he invites his viewers to join him on the imaginary locomotive he's come to call the Fun Work Train, which has spectacular views and a dining car serving coffee. On February 25, a day after Putin's invasion of Ukraine, Lynch, typically reserved, admonished the dictator in an emotional plea: "If I could say something to Mr. President Putin, we are as human beings charged as to how we treat our fellow man. And there is a law of nature, a hard and fast law for which there are no loopholes and no escaping it, and this law is: what you sow, you shall reap. And right now, Mr. Putin, you are sowing death and destruction. It's all on you […] All this death and destruction is going to come back and visit you, and in this big picture we are involved in, there is an infinite amount of time, life after life after life, for you to reap what you are sowing." The artist's passionately emotional side has been more present lately, given the personal losses he's faced this year. It's been quite moving to know that David Lynch has still been dedicated to making some kind of something each day—even the announcement of a day's blue sky is enough. —CW
Titles of Some Movies for International Viewers: Three Tidy Tigers Tied a Tie Tighter, You Have to Come and See It, Human Flowers of Flesh, The Tale of King Crab
Titles of Some Movies for U.S. Americans: Dog, Plane
Worst Misdirection: The Black Phone
Despite Ethan Hawke's usual committed work, Scott Derrickson's period horror hit proved to be disappointingly simple-minded, a prison-escape flick about a kidnapped teen trying to outwit his hideously masked captor. Before its limited scope is confirmed, the film goes to harrowing lengths to detail the abuse that the boy in question, Finney (Mason Thames), and his sister, Gwen (Madeleine McGraw), have suffered at the hands of their father (Jeremy Davies) as well as the psychic connection the siblings seem to have due to the girl's Shining-like ESP abilities. So, the supernatural phone of the title will be, perhaps, a metaphorical conceit that allows the children, stricken by a shared trauma, to communicate and overcome past and present horrors together and battle this terrifying new paternal monster? Well, no: as it turns out, Gwen's powers are mostly a red herring—the cops do most of the work—and the phone is just a conduit for the ghosts of murdered boys to tell Finney how to man up and learn how to swing an axe. The Black Phone rejects a potentially fascinating premise for a queasy boy's adventure that falls back on masculinist coming-of-age clichés. —MK
Best Almost-Great Comedy: Weird: The Al Yankovic Story
It's not hard to clock that SNL has had a deleterious effect on the state of American feature-film comedy; for decades its monopolistic stranglehold as the proving grounds for new talent and, via adaptations of its popular sketches, the on-ramp for realizing comedy features has poisoned the water with a try-hard wink-wink improv-class energy and written off theatrical cinema as a risk-prone afterthought to the short form. As such, one could only expect a feature adaptation of a 2010 Funny or Die (a.k.a. SNL 2.0) short to be putrefied tripe. But no! Weird: The Al Yankovic Story is good tripe—almost great tripe! First-time feature-maker Eric Appel, a veteran of Andy Milonakis and Adult Swim, has churned out something admirably electric in the vein of David Wain's post–Zucker-Abrahams-Zucker school of millennium slapstick. Appel deserves due praise for this, but as anyone who grew up on UHF and the "I Love Rocky Road" and "Eat It" videos can tell you, the real secret ingredient is Mr. Yankovic himself, who serves as script co-writer, co-producer, and arguably (via overdubbed singing) co-lead actor. An alternate universe of underground teenage polka parties and door-to-door accordion salesmen, and a running gag of characters exclaiming in bewilderment that Weird Al merely "takes the lyrics to a well-known song and changes them?!," provides just enough of the giggly-dork chaos that Yankovic has made his vocation in life. There's assuredly a second-act slump—I didn't say this was 100% great—but the real thorn in Weird's side is casting Rainn Wilson as Dr. Demento. Even if Bob Odenkirk was busy, why not cast the Doctor himself, or—considering the stellar performances from lesser-knowns like Toby Huss, Spencer Treat Clark, and Jack Lancaster—literally anyone else? —Max Carpenter
Most Tired Queer Throwback: Bros
No longer tethered to social media, I was blissfully unaware of most of the discourse around the roll-out and media blitz by Universal Studios for Bros and its "historical significance." When I finally watched the movie, I found myself alienated by its self-congratulation and incoherent, Ryan Murphy–level tone switches. Bros vacillates between being an earnest romcom about an aging gay man looking for romantic fulfillment in the age of hook-up apps and a farce that wants to lampoon every possible mainstream LGBTQ cultural touchstone of the last five years. Some of the problems can be tied to the fact that Nicholas Stoller, director of many Judd Apatow–produced entries featuring homosocial "bros" that often made the suggestion of homosexuality a joke, was not up to the task of filming male bodies (here, it pales in comparison to what Andrew Ahn offered in showing gay male desire in the more disciplined and funnier Fire Island). But the film also feels too deferential to Eichner's vision: it is a fair question to ask if a gay filmmaker might have challenged more of the targets of humor and statements about queer life in the film, which include lampooning the board for a fledgling National LGBTQ+ History Museum, none of whom come off as remotely competent (co-stars Ts Madison and Dot-Marie Jones are the saving comedic graces here).
Bros feels tired because it's built off online discussions, memes, and gags whose shelf-life expired well before the film's release: LGBTQ awards shows being enamored of cis straight allies, a Brokeback Mountain-like movie of straight actors playing gay, and a Hallmark Channel holiday movie trying and failing to be more inclusive. As far back as 1997, Frank Oz's mainstream In & Out lampooned the Oscars as an out-of-touch institution for awarding Matt Dillon's character an Oscar for playing a gay war veteran. In-between 'respectable' AIDS narratives like Longtime Companion and Philadelphia and the Brokeback-Bush era, there were gay independent films that, while by no means assimilationist, did not steer away from mass appeal like The Broken Hearts Club, Edge of Seventeen, Beautiful Thing. The film I most cherish from that era was also one the most unconventional, Richard Kwietniowski's Love & Death on Long Island, a modern spin on Death in Venice with John Hurt as an E.M. Forster-loving intellectual who develops an obsession for a schlocky teen movie star (Jason Priestley). Compare that film's believable and funny relationship to that of Eichner's Bobby and Luke Macfarlane's "straight-passing" Aaron, a boring character whose hypermasculinity the film refuses to delve into as a form and construct (Tom of Finland says, "Hi!"). The attempts at giving Aaron gravitas for having internalized homophobia just feels siloed in some other film from a different time and the offenses Aaron commits barely register as bad, just normie. (His favorite music is by Garth Brooks, as if Chris Gaines wasn't male camp.)
Eichner is just not cut out to be a leading man, which requires a particular energy and star power. In gay independent films, the closest corollary to Bros may be Tommy O'Haver's all but forgotten Billy's Hollywood Screen Kiss. It also featured an unconventional lead best remembered as an overwrought sitcom sidekick: Sean Hayes. His character, Billy Collier, an exhibition photographer who recreates iconic movie scene kisses by inserting drag queens in the female roles, falls for a model who presents straight but gradually reveals past relationships with men. In comparison, Bros lacks finesse in juggling the many things it wants to say, make fun of, and own for queer film history. Throughout it skates by on gags, major cameos, and a section set in gay mecca Provincetown, before ending on "queer joy," as empty as a mantra as when it was said by all the influencers and rainbow capitalists last Pride. —CMG
The Christopher Nolan Memorial Award for Searing Topicality in a Batman Movie
Matt Reeves's The Batman affects a "gritty" aesthetic referencing contemporary urban anxieties and paranoid '70s thrillers, its plot reckoning with the fact that Gotham's richest nepo baby is also its best cop. (It's a problematic setup explored and exploited much more freely and savagely in a film that Warners is currently suppressing, Vera Drew's The People's Joker.) Robert Pattinson's Caped Crusader grimaces guiltily as Catwoman (Zoë Kravitz) rails against "privileged white men," unaware of his alter ego; at film's end, exhausted from processing her trauma, she announces her plans to leave Gotham for good. "Where will you go?" asks the Dark Knight. She replies, "I dunno. Upstate." I can think of no more fitting metaphor for the way that the corporate owners of comic-book movies have hijacked the language but not the substance of progressive activism, than the image of Catwoman running an LGBTQIA-friendly bed and breakfast in Saugerties. —MA
But What About… Judy Davis in Nitram
Justin Kurzel's Nitram dramatizes the life of Martin Bryant (played here in a Cannes-winning, career-best performance by Caleb Landry Jones), the troubled 28-year-old Australian who walked into a Tasmanian café in April 1996 and opened fire, killing a total of 35 people during what came to be known as the Port Arthur Massacre. Bearing witness to Martin's prolonged deterioration is his nameless "mum," played, in a real coup for Kurzel, by Judy Davis. It would have been easy, even routine, for Davis to play this woman as an imperious, henpecking matriarch reigning over her family with an iron fist and a serpent's tongue. But the inimitable actress achieves something subtler, sneakier, and altogether more powerful. Davis prevents her character's relationship with her son from ever being one-dimensional, imbuing it with many, overlapping shades of weariness, dread, indifference, and even acceptance.
In one of the film's more chilling scenes, Davis is a mute and terrifyingly blank observer as Martin clobbers his father (Anthony LaPaglia) out of a depressive stupor, refusing to intercede. This is not the truculent Davis who indelibly thundered "Don't defend your sex!" on a first date in Woody Allen's Husbands and Wives (1992) or the campy one who has popped up more recently as various gargoyles in the Ryan MurphyVerse. Instead, Davis conveys a sense of hyper-attentive presentness and physical remoteness, tsk-tsking the inadequacies of the men in her life but otherwise floating aloofly around them; she exerts a quiet pressure yet often appears already defeated, incapable of fixing the dysfunction in her home but no less vexed to be trapped inside it. Davis crucially ensures that her character is neither the reason for her son's violence nor an intervener in his undoing; she allows this woman her reasons, if not her vindication. Screenwriter Shaun Grant gives the actress a show-stopping monologue, in which Davis's character warns the kooky heiress (the always excellent Essie Davis) who has become Martin's new "roommate" about her son's latent malice, citing a game of hide-and-seek gone awry. Davis's voice and bearing are deceptively casual here, as though she's sharing a story over lunch with a girlfriend, but there's very real fear underlining her words: it becomes clear, through Davis's formidable lucidity, that this woman has turned the memory over and over again and knows there is a certain danger in forgetting it, in letting herself be vulnerable in the eyes of a son she cannot bring herself to love.
Nitram ends with Martin's mother smoking outside her home as a breaking news report about the massacre plays on a TV inside. It is a credit to Davis's allegiance to ambiguity that one cannot really say for sure if the character has yet seen the news of her son's horrific crimes—whether she is ignorant or aware, we might still find her in this same spot, nursing the cigarette that is her life's only reliable comfort. —ME
Missed Connection: The Fabelmans and No Bears
In The Fabelmans and No Bears we find two late-career masters looking closely at themselves, dissecting their reasons for making films and drawing conclusions around the image-making process that suggest the practice is, at worst, a dead-end locus for despair that ruins all involved (Panahi) and, at best, a dubious creative enterprise that exalts and debases in equal measure (Spielberg). As we've noted in our year-end coverage, 2022 seemed to be a year in which movies had movies on the mind, but no two films quite lanced the medium's deepest, most irresolvable quandary. They might leave one hard-pressed to think of a good reason why someone should make a film, save that if no one made films, The Fabelmans and No Bears, which allow precious space to reflect on life, representation, art-making and ethics, wouldn't exist. Works like these are the happy byproducts of a now-century-old techno-industrial spectacle machine that, for a brief time, dominated mass culture. That time may be gone, but the vast implications Panahi and Spielberg raise will linger. —JR
*****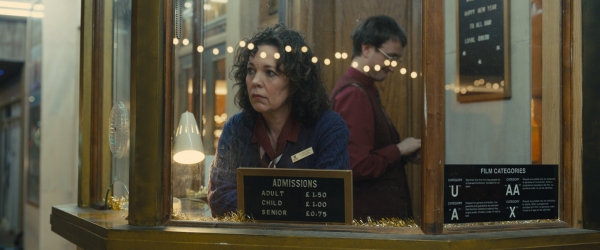 Offenses of 2022
Empire of Light
People get critics all wrong. We do not take pleasure in failure, and we do not find it satisfying when an ambitious, gentle-souled, serious-minded "adult drama" goes kerplunk. That is, unless it's Sam Mendes's Empire of Light. The rare wannabe Oscar hog that seemed to be forgotten even before that nefarious thing known as "awards season" began, Empire of Light might not deserve another round of invective, but it's pretty hard to get over its rancid, befuddling, and just plain inept combination of social message sanctimony and willful, star-gazing naiveté. Thanks to Roger Deakins, the film takes fair advantage of its evocative setting—a southern coastal boardwalk movie theater in England in 1980—and it's hard to fault the performances of Olivia Colman and Micheal Ward as Hilary and Stephen, a cinema manager and usher who fall for one another. Yet as the film meanders through a series of laughable, textbook situations (the nursing of a wounded pigeon on the roof illustrates Stephen's redemptive kindness! the sexual favors Hilary performs for Colin Firth's stern boss exemplify her exploitation!), it becomes clear that the script (written by Mendes—uh oh!) is just biding time before alighting on the real issues: Hilary's hidden schizophrenia and, as depicted in a tastelessly grandiose late scene in which Stephen is beaten by racist skinheads in the theater lobby, the rise of the National Front. What can one do to counter all this pain? Did I hear someone say the magic of movies? The film concludes with a sequence of Hilary sitting in a movie theater for the first time in her life, weeping and smiling over the uplifting brilliance of . . . Hal Ashby's Being There (surely one of the most chillingly cynical films ever made). Empire of Light might indeed have been made for people who, like Hilary, have literally never seen a movie before. —Michael Koresky
Elvis
"A movie-shaped object" is what I called Elvis last summer, when it felt like bending over backwards for Baz Luhrmann's bangled bobble of a biopic was the right thing to do—a small gesture towards the preservation, however contingent, of the theatrical experience, no superheroes or franchise behemoths allowed. Of course, upon reflection, Elvis Presley is as much a piece of intellectual property as Batman, and $300 million box-office dollars later, the film's quasi-underdog appeal has long since metastasized into something else—i.e., awards-season front running, with a Best Picture nomination on the horizon. Meanwhile, the scenes from Elvis that still live on in my mind's eye are mostly kept there by persistent posters in my social media feed, who've every right to their fandom and are welcome to keep it. So, yes, our hero briefly deep-throats a microphone on stage; at least somebody's able to suppress their gag reflex. Clearly Luhrmann still has Gatsby on the brain, and the structural conceit whereby Austin Butler's King is seen—covetously and contemptuously—through the gimlet eyes of right-hand man Colonel Tom Parker (Colonel Tom Hanks) evokes Fitzgerald and a host of pop-musical landmarks from Jesus Christ Superstar to Amadeus to Hamilton. But there's a difference between narrative perspective and artistic point of view, and Luhrmann, who's stuck around long enough to seem like some respectable old hand, isn't the guy to go to for the latter. What Baz specializes in is fabulist exuberance, which, while not exactly the wrong mode for a story about the trappings (and traps) of flamboyance, can be wearying even when done well, and which never receives the necessary counterpoint here. Even the celebrated late cut from Butler's blubbery rendition of "Unchained Melody" to last-days footage of the man himself succeeds primarily in showing how a thing can look and sound authentic while coming across as spiritually ersatz. The harshness of that judgment shouldn't fall on Butler, whose charisma is real, although not so overwhelming that it can redeem the essential hucksterism of the film around him—the queasy cocktail of giddy, hyperactive reverence and pandering shorthand, which gets so swirled around with sentimental exploitation that the whole thing could have been mixed in a fugue of pain-medicated self-pity by Colonel Tom himself. And, in the same way that Hanks's mannered, Muppet-like performance actually isn't stylized enough—the real Parker was a true freak, look it up—Luhrmann's brand of rubbernecking is ultimately too sanitized for its own good. There's more honest, vulgar celebrity pathology in three minutes of Warren Zevon's Graceland post-mortem "Porcelain Monkey" than anything in Elvis's epic running time, and more honest laughs, too. Leave it to one rock 'n' roll casualty-slash-sandwich-fan to perfectly eulogize another: "He was an accident waiting to happen/most accidents happen at home." —Adam Nayman
Men
It's taken several years, but modern horror cinema has taken on a po-faced, obvious, and, in the case of Alex Garland's atrocious Men, condescendingly reductionist approach to metaphor, trauma, and social commentary. Obviously, this doesn't apply to everything. The highlights of 2022 included horror films like Nope and We're All Going to the World's Fair. And yet trace elements of these ingredients rear their heads everywhere, from the overrated (Barbarian, Smile) to the underrated (The Night House, Resurrection), to the merely egregious (the most recent Halloween trilogy). This appetite for ham-fisted allegory and weepy backstory has continued apace for the past decade, lazy characterization and the idea that one's actions can be easily pathologized seeping into every major American release. Men proves to be a nadir for this lesser strain of socially conscious, emotionally occasioned provocation. Ostensibly about a young woman's psychological and physical torment at the hands of a forest god in the English countryside, Garland's film proudly claims to be a feminist dramatization of the bad things men do to women: gaslighting, sexual and emotional abuse, the ephemeral yet palpable creep of friendships with ulterior motives. Whatever it is amounts to the worst film I saw in 2022, a grasping, airless slog that manages to bungle its few admirably gross set pieces with overwrought symbolism and a story that lacks substance. Jessie Buckley's protagonist exists merely at the mercy of Garland's sadism, a person-shaped puppet who's called on to scream, cry, and exposit about a tragic past relationship that must surely garner sympathy from the audience. It's a performance that cuts badly in both directions, pointing toward Garland's poor directorial decisions, and against Buckley's taste as an actor. Rory Kinnear, playing a multitude of characters who each exhibit some outsized toxic and didactic flaw of masculinity, doesn't even get to chew the scenery as the film's omnipresent antagonist. Gather all these pieces along with the film's self-satisfied title and the result is a curio for future generations to sniff at—a feather in Garland's auteur-provocateur cap, a sop to audiences who like to be pandered to, and perhaps, hopefully, mercifully, an unwitting wake-up call for the horror genre. —Nicholas Russell
Bullet Train
In a year where at least a dozen non-superhero wide releases pushed far past the two-and-a-half-hour mark, no movie felt as endless as Bullet Train. Going off vibes alone, I am pretty confident David Leitch's uniquely miserable rail-bound action movie ran for no less than five hours. The screenplay follows Chekhov's sacred rule: if there's a gun on the mantle in act one, every single item in the room must be used as a weapon before act two. It is impossible to overemphasize how exhausting it is to watch actors rattle off lists of objects that will be important twenty minutes later. Despite a large cast who, logically, must have demonstrated some charisma elsewhere, the blisteringly fast dialogue is delivered joylessly. Even when the plot grinds to a halt for more than an hour, nobody shuts up for long enough to turn on their charm, let alone act. Not that there's much brain space left to listen. Between the countless After Effects overlays atop glossy high-res footage of the actors' shoddy makeup and the unmistakably garish Unreal Engine debris, I struggle to think of a movie that proves harder to look at. Toward the end, Brad Pitt's greasy hippie hitman suggests that the film's over-wound clockwork narrative design is propelled by a vague East Asian spirituality. Yet after the lazy jabs at Japanese mascots, excruciating covers of American pop songs, and empty declarations on the nature of honor, the orientalism has sustained such a high pitch for so long that, like the humming of a radiator, it's hard to notice until it finally, mercifully, stops. —Sam Bodrojan
Tár
I'd forgotten about Tár's late-film detour to Staten Island until reading Matthew's dissection of the scene above. His reminder brought me crashing back to just another detail in one of 2022's more irritating cinematic experiences, a haphazardly assembled bag of scenes cravenly shot through with rickety art-cinema tropes—long takes, unexpected credit placement, mysterious packages, a lone dog sadly dragging the weight of metaphor through decaying old Europe, a degraded detour to the ever-exotic "Third World"—that mask any there there. Is Tár a lacerating excoriation of cancel culture? Is it a trenchant examination of how power corrupts art and artists? Is it a deeply misogynistic work or a comment on a misogynist culture? Does it have anything of value to say about classical music? Does it smartly marshal ambiguity to set a host of questions about all the above aswirl in the viewer's imagination? Or was it all just dreamt by the predatory white art lesbian at its center? Even if any or all these questions could be answered in the affirmative, what would Tár ultimately amount to? Perhaps the only thing more annoying than a coyly empty arm's-length film like Tár itself is Tár discourse (save the RS writing on it—yes, a shameless plug), so I'll keep my contribution brief: two and half hours of bunk lacking in a tenable perspective, a central performance that's the height of unwitting camp (someday we'll all—detractors and admirers alike—be able to laugh together about that accordion dance), a talky script peppered with classical world jargon and historical references that distract us from just how little is being communicated, the aggregation of narrative dead ends meant to suggest hidden depths. Tár is the ultimate in try-hard cinema, a film of choices that feel the result of exorbitant labor, and where unpacking any one element results in a series unsatisfying 1:1 readings. Sure, we certainly could continue to argue the merits of Tár, but…why? —Jeff Reichert
RRR
As someone whose cinephilia is guided by the euphoria of dancing in a dark movie theater with a hundred strangers, I am hardly a detractor of immensely popular mass entertainment. My problem with RRR is not that people claim it's the best Indian film in decades—it's not, but people are entitled to their opinions—but that so many of its international viewers are watching it shorn of context. Some of the most politically progressive journalists have chosen to overlook the film's deeply troubling upper caste and Hindu right-wing undertones in order to get completely engrossed in the "excess" of it all. This, when cinema, and every form of expression that should be independent, is being taken over by the Hindu right in India. After years, a non-Hindi Indian film has been able to crack the maze of international distribution. This should be a cause for celebration, a marker that people are finally looking beyond "Bollywood" when it comes to Indian cinema and a big sigh of relief for the country's thriving regional film industries. But instead of changing the way the world sees Indian (and South Asian) cinema, RRR has only reinforced stereotypes. Behind the Western world's celebration of RRR surely lies a deep satisfaction of having all of one's biases validated. The mammoth success of RRR has proven, once again, that the best Indians (for Western cinephiles) are the head-bobbing, dancing ones. Even better if it's filmed in front of the Ukrainian President's palace, as "Naatu Naatu" is—with a CGI tiger thrown in for good measure. Who cares if that entertainment costs the Gond community, the revolutionary Komaram Bheem's tribe, its grace? That scene at the end in which the upper caste hero teaches his lower caste friend to read and write creates a clear hierarchy between men who were historically equals in valor and warfare. —Bedatri Choudhury
Spirited
Impressively, out of the nearly 200 years' worth of adaptations, rip-offs, and riffs on A Christmas Carol, this may be the worst. The vague and simple title forebodes the way this film opts for the most generic tack possible toward its every story beat. It exemplifies a popular culture so stricken with fear of being "cringe" that it cocoons any sincerity within multiple layers of irony. "Yeah, this is ridiculous, isn't it? We know it's silly, so please don't think we aren't cool. Please?" (It could star no one else but Ryan Reynolds.) In this movie's imagining, Ebenezer Scrooge's famous revelatory Christmas Eve odyssey is revealed to have been but one iteration of an annual act which spirits undergo to redeem lost souls. Every element of fantasy or mystique is in fact a rigorously regimented part of a carefully choreographed process. Because audiences are believed to be inured to cliché, screenwriters elect to turn archetypes into systems, to render storytelling formulae as literal in-universe formulae. There is no true magic—even the afterlife is a job. Call it the Pixarization of wonder. Taking all this from aggravating to unbearable are the musical numbers, a parade of anonymously lyricked pap-pop performed almost entirely by actors who don't usually sing—as it turns out, for good reason. Much in the same way Scrooge was astonished the spirits could do it all in one night, it feels unbelievable that this film only occupies two hours of precious time. —Dan Schindel
Master Gardener
Paul Schrader's tormented emo-bros aren't for everyone; nor are the implacable (often extreme) moral quandaries he predictably tosses their way. But even as an admitted fan of the writer- director's masochistic menfolk—from cursive-letter-scrawling Robert De Niro to barbed-wire-cuddling Ethan Hawke—I could find nothing masterful, or indeed redeeming, about Norvel West (Joel Edgerton), the antihero of Master Gardener, Schrader's latest crime drama. Nor did I find any of the film's emotional turning points remotely plausible. A repentant neo-Nazi turned head horticulturalist at the estate of wealthy Southern widow Mrs. Havervill (Sigourney Weaver), Norvel at first seems like a classic Schraderian figure, whose demons run as deep as his righteousness—and with whom we, significantly, are meant to earnestly wrestle. Has he really renounced his evil past? Can a former white supremacist ever be sympathetic? (Based on my experience teaching a handful of reformed neo-Nazis at a local prison, for me at least, the answer is . . . "maybe!") No matter how you answer, there are serious problems with how Master Gardener preys upon our sympathies and exalts its violent hardbody lead. When Norvel falls for Maya (Quintessa Swindell), a biracial beauty hired to assist him at the gardens, the power difference—based on age and professional status, along with race (not to mention the swastikas tattooed all over his sweaty torso)—sullies any sense of romance. Like Mrs. Havervill, who is written as an entitled, horny diva, Maya comes across as an utter caricature of an "at-risk" young person, addicted to "drugs" and attending "wild parties" (the script reminiscent of early 1990s DARE rhetoric—I half expected McGruff the Crime Dog to make a cameo at the end). Before the film's screening at the New York Film Festival, the director called it a "Southern fable"—one in which, we come to find out, no character has a trace of an accent and one "bad" neighborhood can be swapped for any other (bars on the windows...yikes!). While I don't expect Schrader to stray from his basic formula, with Master Gardener he abandoned any obligation to narrative coherence, delivering a fallow, shallow treatise on racism that indulges in the very same fantasies it is ostensibly against. —Eileen G'Sell
Halloween Ends
John Carpenter's spartan 1978 proto-slasher Halloween frightens not with gore but a slow, subtle, sinister sense of menace; measured pacing; and careful camera placement that always draws the eye to the negative space of the widescreen frame. There's something familiar about Haddonfield; it has the aura of urban legend. But Michael Myers, the Shape, a cryptic cipher prowling its tranquil streets, was only scary that one time before becoming a cultural touchstone, and attempts (there have been so many) at imitation are inherently futile. David Gordon Green's recent trilogy—Halloween, Halloween Kills, and now Halloween Ends—is the perfect example, a fatuous, risible betrayal of John Carpenter and Debra Hill's vision, lurid and lazy. These are films that bask in bloodshed and eschew any trace of normalcy or suspense in favor of ridiculousness ("Evil dies tonight!"). That Carpenter was involved—even if not to a great extent—is flummoxing and frustrating. Green's Halloween Ends is a bizarre bastard of a film, largely eschewing The Shape and his predatory prowling and, kind of like the sixth Friday the 13th, gives us a human villain guised as the franchise icon. Even Halloween III: Season of the Witch—a deeply, incisively strange experiment in which an iniquitous Irishman plans on using advertisements to kill all of the children that bought his wildly popular Halloween mask—is an unexpected experiment tinctured with political unease. Ends feels lazy and listless, positing half-baked ideas about the contagiousness of evil and what, really, evil is. Most damning of all isn't its vacuity—plenty of horror movies are about nothing more than sensation—but its lack of memorable moments. Carpenter's original is replete with indelible scenes; even Halloween Kills has that firefighter massacre. Halloween Ends wants to take viewers by surprise, and thinks it's admirable for denying fans what they crave. In the end, it's forgettable. —Greg Cwik
The Whale
When Gore Vidal adapted Tennessee Williams's play Suddenly Last Summer for the movies, he faced a conundrum in trying to address the infamous gay character Sebastian Venable. For Williams, Sebastian's shocking death by cannibalism was not punishment or a cautionary tale for his sexuality; rather Williams saw it as retribution, soaked in metaphor, for how Sebastian was a lousy person—a symbol for all men. Over the course of several drafts with director Joseph Mankiewicz, Vidal landed on re-creating Sebastian as a "glimmer, an occasion through memory," via stand-ins, shadows, and silhouettes all through flashback from the eyes of his surviving cousin Catherine (Elizabeth Taylor), who witnessed his death. I thought about this play-to-film adaptation when watching Darren Aronofsky's appalling The Whale, adapted from Samuel D. Hunter's play of the same name. The play and film center on academic Charlie (Brendan Fraser), who has become morbidly obese in the wake of the suicide of his lover Alan, who had been dogged by familial homophobia. Charlie's grief from Alan's death is pointed to by making his fat body not just a monstrosity but a direct trauma response to Alan's suicide from starvation—all of it incredibly offensive, obvious, and dumb. Charlie's sexuality is introduced pathetically in the first scene when he is caught masturbating to gay porn, but it is the way in which Alan is used as a device that makes me question the intentions of both Hunter and Aronfosky. What in the Celluloid Closet hell is this horse shit? The ways in which Charlie and Alan are treated as homosexual characters would make Sebastian Venable blush. In addition to eating himself to death, Charlie's punishment includes his estranged daughter continually putting him down in disgust for who he has become. Late in the film, Alan's sister and Charlie's nurse, Liz (Hong Chau, who truly deserves better), gives a tearful monologue about her brother's pain and how her family refused to affirm who he was even in death, but I was already checked out. For queer pain, repression, or devouring punishment, I'll take Taylor's prolonged, primal scream upon describing Sebastian's death over the pathetic whimper and false-note gestures of profundity that end The Whale. —Caden Mark Gardner