Cannes Film Festival: Part Two
by Jordan Cronk
Whether it was the result of an unusually strong and diverse Competition or sheer coincidence, the number of quality films spread throughout the rest of the various sidebars at the 2016 Cannes Film Festival was noticeably few. Even accounting for a pair of pleasing, if very different, features by established veterans in Directors' Fortnight (Marco Bellocchio's Sweet Dreams and Paul Schrader's Dog Eat Dog), and a typically agreeable work by Hirokazu Kore-eda in a curiously depleted Un Certain Regard (After the Storm), there wasn't much on offer in the festival's two most prominent sidebars that simply met expectations––let alone turned heads in a manner comparable to that of other recent Fortnight or UCR highlights (such as Miguel Gomes's Arabian Nights or Lisandro Alonso's Jauja). Instead the best of this year's parallel selections came largely from the Critics' Week and Special Screenings sections of the festival. Between the two strands this ran the age gamut from 86-year-old Paul Vecchiali's death's doorstep mediation Le Cancre, to 33-year-old Julia Ducournau's well-received coming-of-age horror chronicle Raw––as well as across a formal spectrum broad enough to include Alessandro Comodin's fractured lovers-on-the-lam fable Happy Times Will Come Soon to Cambodian director Rithy Panh's latest nonfiction memoir, Exile.
Two films, however, stood head and shoulders above their peers. Winner of the Critics' Week Grand Prize, Spanish director Oliver Laxe's Mimosas represents a belated nod on behalf of Cannes in the direction of a certain strain of contemporary experimental cinema with roots in nonfiction and ethnography but with decidedly narrative-driven aims. Those familiar with British filmmaker Ben Rivers's recent feature The Sky Trembles and the Earth Is Afraid and the Two Eyes Are Not Brothers (2015) will be on particularly solid ground when encountering Laxe's latest. Set in Morocco and filmed during the making of Mimosas, the first half of The Sky Trembles assumed the shape of observational nonfiction; a kind of behind-the-scenes document of Laxe and his crew's process as they filmed in what appeared to be rather volatile conditions, that film functioned well as both an on-set portrait and a glimpse into the director's creative methods. However, it's the second half of Rivers' film, when it shifts from an apparent documentary realism to a parable of colonial comeuppance, with Laxe in the role of a wayward film director captured by a group of gypsies, mutilated, and forced to dance in a suit made of tin cans, that proves more indicative of Laxe's approach with Mimosas. With similarly sun-drenched 16mm cinematography by Mauro Herce (director of the recent Dead Slow Ahead), Laxe's film brings an equally inquisitive perspective to matters of cultural and moral distinction.
Divided into three chapters named after different Islamic prayer positions, Mimosas follows a desert caravan of various members tasked with transporting the body of a dead sheikh across the Atlas Mountains to the city of Sijilmasa to perform a ritual burial. Recruited to safely escort the group is Shakib (Shakib Ben Omar), a mechanic from a neighboring city whose religious convictions eventually threaten the expedition. Alongside him are Said (Said Agli) and Ahmed (Ahmed Hammoud), a pair of headstrong members with ulterior motives who claim to know a more efficient route to their destination. With the dead man tied to a donkey, the group sets forth across the mountains, where they'll encounter numerous pitfalls both environmental and self-inflicted. Shooting with detached yet detailed attention to setting and character, Laxe maps the desert landscape's treacherous topography and the men's contrasting personalities with equal care, visualizing this existential quest in humid hues and across vaporizing horizons. There's a searching, spiritual quality to the group's quest reminiscent of those undertaken by many of Lisandro Alonso's dispossessed protagonists, as well as a visual look similar to that of Rivers and the early films of Albert Serra (particularly 2008's Birdsong), but Laxe, whose first film, You Are All Captains (2010), examined the role of the director in nonfiction filmmaking, seems distinctly taken with the idea of cinema as an apparatus for cultural appraisal and analysis. And in that way it feels like the perfect bookend to The Sky Trembles, though crucially it manages to stand on its own as a cogent work of investigative, reflexive integrity.
Working about as far from the vast expanses, observational longueurs, and monochromatic aesthetic of Birdsong as possible, Serra has taken a recent turn toward the intimate, something approaching a cinema of the corporeal. His new film takes the body and its fleeting form as its primary theme. In a surprising shift from his oft-perverse reimaginings of literary and mythological figures (past subjects have included everyone from Don Quixote to Dracula), The Death of Louis XIV is a serene, reverential, occasionally humorous account of the final days of France's legendary Sun King (played by one of cinema's most beloved actors, Jean-Pierre Léaud) as he slowly succumbs to complications from gangrene. Fashioning an almost stage-like dramaturgy through which to observe this funereal series of events, Serra restricts the drama solely to the King's bedchamber, where he spends a majority of the film lying in quiet repose. Accompanied only by his wife and closest confidants, the King attends to a few last bits of business while doctors attempt to isolate the disease as his leg slowly turns black and his body breaks down. With floridly adorned interiors and elaborate 18th-century costumes, Serra's images take on a natural, painterly texture; often lit by candlelight, his compositions resemble those of European modernists such as Rohmer and Oliveira, whose period films engaged artifice as much as they did art-historical particulars. What lingers long after the film, however, isn't solely its exquisite design and aesthetic harmony, but its empathy and enrapturing humanity, rendered in gentle gestures, forlorn exchanges, and discreet glances.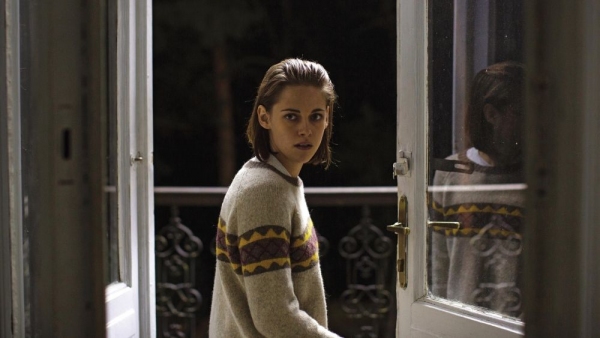 Back in the Competition, many of the more recognizable auteurs figured late in the festival's schedule, and seeing a number of these established filmmakers in successive days hit their expected marks proved rather instructive in such a condensed timeframe. In no other context would Romania's Cristian Mungiu, Belgium's Jean-Pierre and Luc Dardenne, and Iran's Asghar Farhadi be at all comparable, but watching Graduation, The Unknown Girl, and The Salesman respectively situate their wonted moral imperatives within prescribed narrative and stylistic templates felt a bit like watching filmmakers simply nurturing their own legacies. That said, each is, in its own way, a rather well wrought and involving drama. All were warmly received, and I expect each to play better outside of a festival context. By point of comparison, it was the one Competition film to truly throw expectations to the wind that was treated most neglectfully. Olivier Assayas's Personal Shopper, a strange, compulsively involving, and often baffling supernatural thriller starring Kristen Stewart is a work, with its marquee casting, genre configurations, and auteurist bonafides, seemingly out to examine notions of critical thinking generally held as truth.
Stewart stars as Maureen, the personal shopper of the film's title who, when not arranging designer ensembles for her celebrity client Kyra (Nora von Waldstätten), also moonlights as a medium. When we meet Maureen in the opening scene she's investigating the vacant mansion of her dead twin brother for traces of his departed soul; what she summons may or may not be her brother's presence, but what she finds is nonetheless of ghostly provenance, seen in a billowing plume of smoke. Slowly her personal and professional lives intersect when anonymous text messages reveal what may be a stalker, or the spirit of her brother, or the projections of a crumbling psyche. Assayas, who has flirted with genre cinema in the past with demonlover (2002) and Boarding Gate (2007), has certainly found a conducive muse through which to funnel this odd narrative. Stewart, memorably featured in Assayas's previous film, Clouds of Sils Maria (2014), is here the focal point of the entire film, much of which finds the actress alone in either moments of fraught psychological turmoil or scenes of seductive undress. This appears as if it may be an ongoing collaboration, and in these instances it's difficult to not recall past European masters such as Godard or Rossellini, who rather contentiously enlisted internationally famous actresses to experiment with narrative and interrogate personae.
With Personal Shopper, Assayas is pushing even further and with more abandon than his forebears––not only is he engaging genre elements, he's also fully committing to their look and feel and logic. Indeed, witnessing the director stage relatively elaborate special effects sequences will likely be jarring for those accustomed to such handsome and practical productions as Clouds of Sils Maria and Summer Hours (2008). But the loopy and occasionally ludicrous narrative is just as risky a gambit. As with most genre cinema, the viewer must suspend disbelief if rationality serves even the most elemental role in their cinematic understanding. There are multiple moments in the film—particularly when the elisions in the plot reveal their mysteries and the viewer's reality usurps that of Maureen—which I can't justify with any modicum of critical confidence. The film's sleek images and clarity of tone, however, are so consistently striking and viscerally compelling that the finer points of its narrative are impossible to outright dismiss. Like a lot of Assayas's more precarious endeavors, it's a film of innate pleasures that resonate in wholly unexpected ways. It's the Cannes film I most look forward to revisiting, both to pore over its aesthetic nuances and puzzle over its surplus of ideas.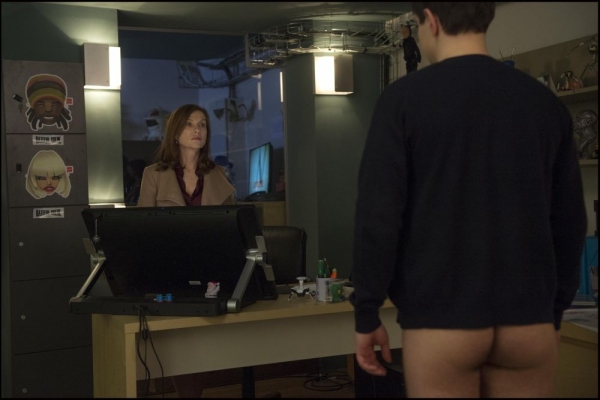 No stranger to flouting audience expectations himself, Dutch director Paul Verhoeven closed the Competition with the typically contentious Elle, a rape-revenge drama with a devious comedic streak and a complex moral schema. What's interesting, considering its inflammatory subject matter and notoriously brazen director, is how restrained, even elegant, the film is––provocative not in its representations of violence or sexuality as much as it is challenging in its contradictory characterizations and unscrupulous worldview. In fact, the rape that sets the plot (adapted from a novel by Philippe Dijan) in motion and which opens the film isn't particularly graphic––much of it, at least initially, transpires off-screen, while the physicality of the event is just as often relegated to images of an unconcerned housecat or scattered domestic objects as it is the incident at hand. Isabelle Huppert stars as Michèle Leblanc, victim of the assault and president of a video game company specializing in violent fantasy entertainment, and her demeanor following the episode is curiously stoic and matter-of-fact; she doesn't report the crime and only reluctantly tells her best friend Anna (Anne Consigny) and ex-husband Richard (Charles Berling) what transpired. Meanwhile she's secretly sleeping with Anna's husband, Robert (Christian Berkel), lusting from a distance over her married neighbor Patrick (Laurent Lafitte), and having erotic flashbacks to the rape that she seems to take as much pleasure as pain in revisiting.
Needless to say Michèle is an idiosyncratic character, but rather than depict her as solely amoral or without acute, if complicated, motives, Verhoeven and Huppert allow her actions and at times perplexing responses to her situation shape the reflexive nature of the film. In his first French-language production, Verhoeven has crafted a psychosexual parable in the lineage of the Gallic thriller, but with few of the superfluous stylistic mannerisms that often deter from the thorny social politics undergirding such tales. Buoyed by cinematographer Stéphane Fontaine's handsome, controlled compositions and a graceful, atmospheric score by Anne Dudley, Verhoeven's every decision serves to enrich the drama and level the playing field between the characters, each of whom has a unique relationship to Michèle. Elle begins as a kind of mystery, with Michèle weighing the identity of possible assailants, before shifting into a tale of passion, obsession, and perversion not uncommon to Verhoeven's more carnal or satiric works. But like his earlier Black Book (2006), the director's latest is a vivid, sincere attempt to reconcile difficult, disturbing themes without sacrificing his acerbic humor or unflinching interest in the psychological paradoxes that underlie certain social codes. For a filmmaker who so often leaves little to the imagination, Verhoeven has with Elle not only left the door open to interpretation—he's turned ambiguity into a weapon all its own.